News
Passionate about teaching, and helping others hear
---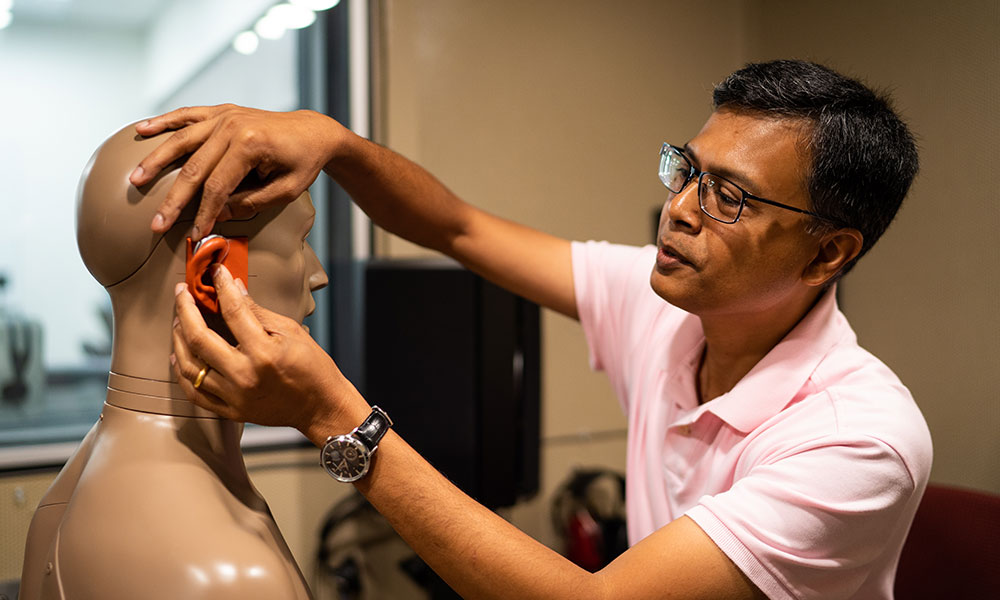 SUMMARY: Dr. Ayasakanta Rout, Associate Professor in the Audiology, Au.D. program shares his love of learning and teaching.
---
'JMU is a special place, and I am so glad that I'm here.'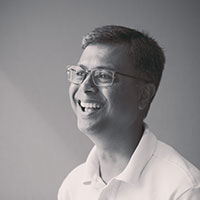 Dr. Ayasakanta Rout

Associate professor, audiology program director and native of India, Dr. Rout is fluent in five languages.
WHAT'S THE BEST REASON TO CHOOSE JMU AUDIOLOGY?
JMU is really good about pairing faculty with great students. Every year, we get emails from recruiters that say, "Hey, do you have anybody graduating that you can send to me?" That is so gratifying to us. During the past eight years, we have a 100-percent job placement before graduation. Our students always receive multiple job offers. Always. We are so proud of this.
DO YOU PUT A PREMIUM ON HANDS-ON RESEARCH?
Yes, we do. JMU is the only audiology program in the country that requires a doctoral dissertation. Every student who comes here has to do one, and that's in addition to their course work and clinical training. With the research—experiment design, data gathering and the dissertation—students get a one-on-one mentorship with a highly experienced professor. That has been a program hallmark of ours.
TELL US ABOUT YOUR RESEARCH.
I work on hearing aids that are not launched yet or that will be launched very soon. Companies want us to do alpha testing to see if a particular unit really works or not, or do beta testing, which is the next stage of testing. This is wonderful experience for our students—everything from crunching data to connecting with manufacturers. All this puts our students at a distinct advantage when they go for job interviews. People know that if you come from JMU, you have been trained really well and your exposure is significant.
WHY DO YOU TEACH?
When you teach, you have to learn first. Teaching forces me to be at the cutting edge of all the research and development that is taking place at this time. That's part of my motivation. I like to joke that it's kind of a family business because my grandfather was a professor and my father was a professor.
IT SOUNDS AS IF YOU LOVE IT.
I enjoy teaching so much. Another thing is that when I teach, I feel young. When you are working with young people, they have newer ideas and they are constantly teaching me while I am teaching them. From the newest technology to different ways of studying and thinking, I really enjoy interacting with our students.