News
Spreading Community Through Music
---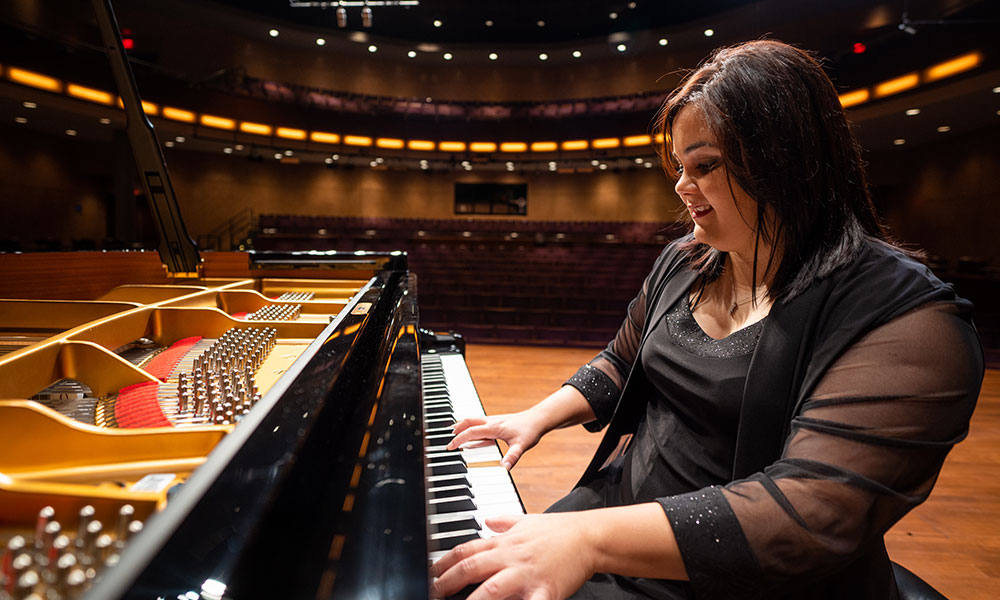 SUMMARY: Cuban-born pianist, Yanet Bermudez-Ortiz, is making her mark in music, in part because of her training at JMU.
---
'All of my piano professors, including Dr. Eric Ruple at JMU, have given me enormous support and shared with me their knowledge. They led me to become the pianist and human being that I am today.'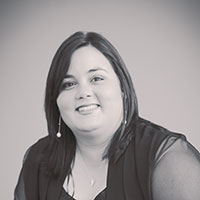 Yamet Bermudez-Ortiz

Yanet Bermudez-Ortez recently shared her experiences as a doctoral student in the musical arts program.  
TELL US ABOUT YOUR DOCTORAL WORK.
As a doctoral student, I have been completing more than 12 credit hours every semester. I also spent 20 hours per week as a teacher assistant in music appreciation classes, music education classes, teaching keyboard skills classes for music and non-music majors and I accompanied graduate vocal recitals. Last semester, with JMU professors such as Dr. David Stringham and Jesse Rathgeber, I pursued a songwriting project that paired students with former jail inmates.
WHAT IS THE FOCUS OF YOUR DISSERTATION?
My dissertation focuses on the origins and development of the Cuban Danzas for the piano in works by Ignacio Cervantes, Manuel Saumell, Ernesto Lecuona and Gisela Hernández.
IS JMU A GOOD FIT FOR YOU?
JMU is perfect for me. I love the sense of com-munity one can find in every hall of the university. I not only have found lifetime friends among the Music faculty, but also in the English depart-ment and in the Engineering department, just to mention a few. I come from a country that
is defined by its sense of community in which everyone supports, encourages and incentivizes each other. I believe I have found these qualities in Harrisonburg, inside and outside university life.
HOW DID YOU FIND JMU?
After I completed the Master of Music at the University of Tennessee, I was not sure if I wanted to pursue a doctoral degree. Between 2013 and 2015 my husband and I were traveling constantly between Tennessee and Philadelphia to visit his family. We regularly stayed in Harrisonburg. In 2015, we realized that we really loved this town after we discovered JMU.