News
M.B.A Alum, Rachel Harnish, shares how her graduate experience resulted in a promotion
---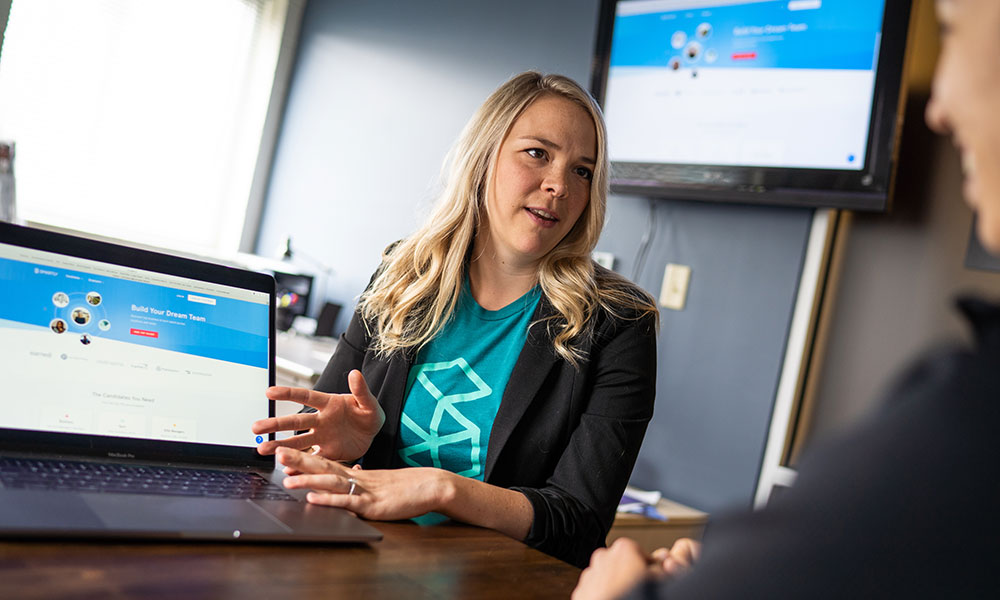 SUMMARY: A Pennsylvania native with a penchant for organization, turned her M.B.A . into a promotion at Washington, D.C . startup Smartly by Pedago.
---
'I learned from my classmates. They are great connections to have. That said, the greatest benefit was the professors. They were fantastic.'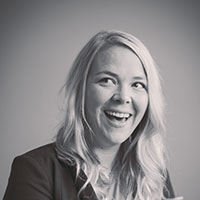 Rachel Harnish
Class of 2018
Rachel Harnish, a graduate of JMU's M.B.A program recently sat down for a Q & A about her graduate experience and how the program is helping her advance her career.
WHAT WERE YOUR MBA CLASSES LIKE?
We looked at a lot of case studies in my classes. The case method was huge for us. We would think and talk through them in class. Sometimes heated arguments broke out in class because we had people from all over the political spectrum, yet we were still able to have respectful and productive conversations.
HOW DID THE SMALL CLASS SIZE AFFECT YOUR EXPERIENCE?
With nine people in the same classes most of the way through, we got really, really close. It was nice. We learned to trust each other.
HOW DID YOUR PROFESSORS GUIDE YOUR LEARNING?
Our professors encouraged conversations, and they often urged us to think about all the sides of particular issues. I was really impressed with that guidance from the faculty. They helped foster an environment that allowed intense conversations to be very productive. They helped us learn from colleagues, which is invaluable in business.
DID YOU HAVE A FAVORITE PROFESSOR?
Dr. Fariss-Terry Mousa and Dr. Matthew Rutherford. They were my favorites. I loved how they were more interested in making us think than they were in making us memorize facts. That's how graduate-level courses should be, in my opinion. That will continue to pay off for me for the rest of my life.
HOW HAS JMU'S M. B. A . PROGRAM HELPED YOU?
I think differently as a result of this experience. Particular courses such as accounting and risk analysis added to my skills. I now think more strategically about business decisions and can analyze company decisions because of all that experience analyzing innovation and entrepre-neurship case studies and practice developing our own business plans. There is unending value to knowing things, and JMU's M.B.A. program helped me to back up my work experience with real, valuable business knowledge on a wide variety of topics.