News
The unexpected rewards of traveling
Tá teaghlach mór aici!
---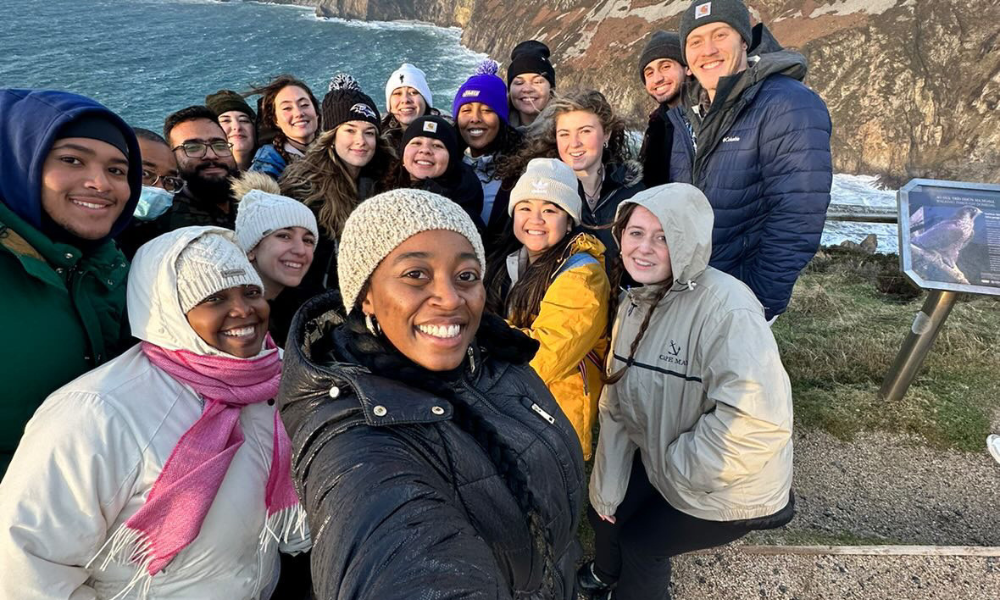 SUMMARY: Kiera McCrohan ('24) participated in the winter session program 'Global Perspectives on Social Justice and Civil Rights in Ireland' through the Study Abroad office in the Center for Global Engagement. Kiera participated in critical reflections about the history of Ireland, explored the rolling hills of Donegal, and was reunited with her Irish family!
---
Kiera McCrohan ('24) is an Independent Scholar with a focus on Art and Marketing in the Music Industry.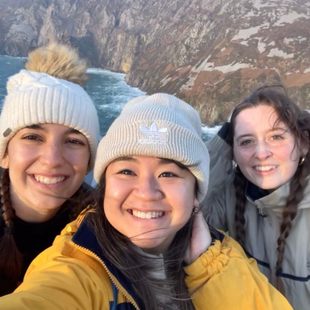 She is from Cape May, NJ, and decided to study abroad to learn more about her Irish heritage. Kiera joined the 2023 Winter session for the 'Global Perspectives on Social Justice and Civil Rights in Ireland' program. This program is open to all majors! Read more on her study abroad reflections.
Why did you decide to study abroad? 
I chose this specific study abroad program to try to meet my family in Ireland (which I did!) while also learning about the culture and recent political/social history. I thought the course description alone was interesting, as it dealt with civil rights and social justice in Ireland, and the fact that the location of the trip was right where my family lived- County Donegal- was what ultimately sold me. I had always wanted to travel while in college and saw this as an opportunity to travel to meet my family and also get to really learn about my own cultural background.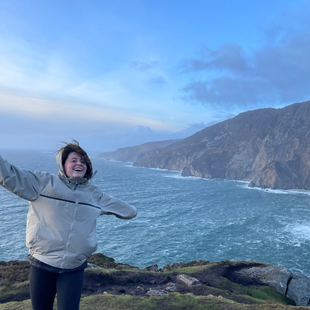 What are your biggest takeaways from this experience?
Coming back from this trip, I came to learn a lot about my cultural background and my own identity. I now have a new sense of cultural identity as an Irish American with family still in Donegal and a newly founded knowledge of Irish history and its ties to the American Civil rights movement. Mostly, though, I came back to the U.S. with a desire to return to Ireland again.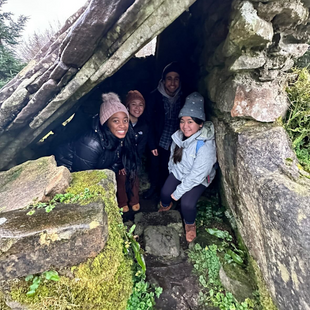 Any advice for Dukes who plan to study abroad? 
I would say if it's something you're interested in, look into studying abroad as soon as you can. And for those who don't want to miss out on semesters with friends at JMU, looking into winter and summer programs is a great idea. There are also many scholarships and financial aid opportunities if you take the time to seek them out! It's something you will likely regret not taking the chance on.