News
When people care, that is when waves are made
JMU student receives 2022 Henry Fong Award for Global Citizenship and Peace
---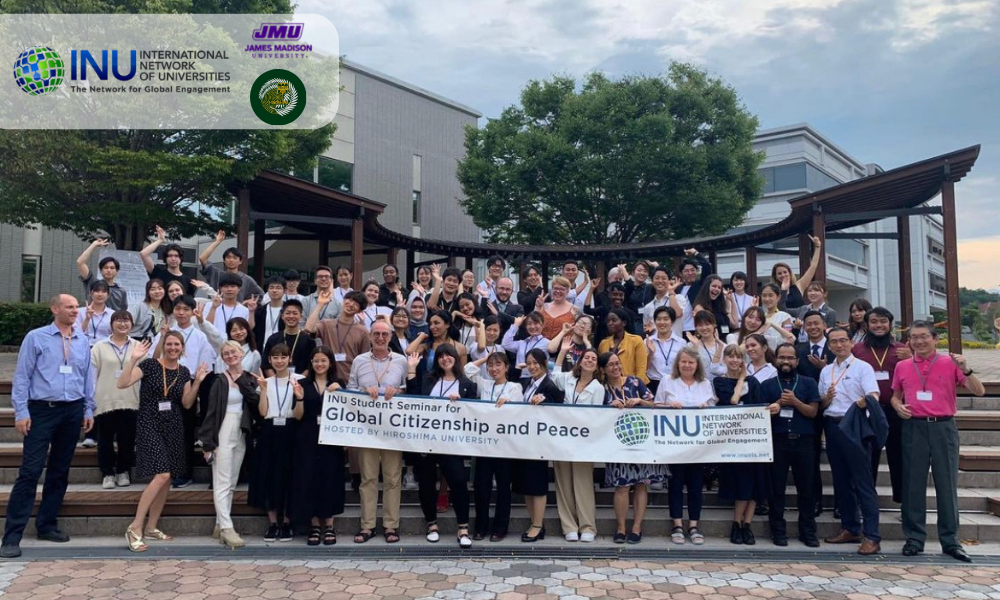 SUMMARY: Casey Brewer, who is studying Cultural Anthropology BA Honors and East Asian studies, is the winner of the Henry Fong Award 2022. She participated in the INU Student Seminar for Global Citizenship and Peace at Hiroshima University, Japan. This was an opportunity provided by the International Network of Universities, of which JMU is a member.
---
The International Network of Universities (INU) offers two prominent, annual global conferences for students at which faculty from member institutions are invited to lead a session and attend the conference along with the students selected to represent their university. JMU's Center for Global Engagement hosts competitive application processes for JMU students and faculty to represent the University and participate in these conference opportunities.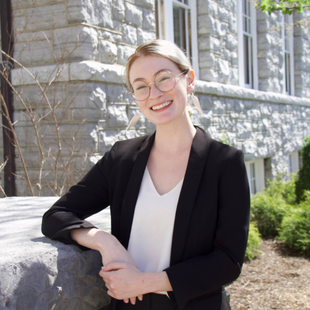 Over the summer, Casey Brewer was one of the students who represented JMU at the 2022 INU Student Seminar for Global Citizenship and Peace in Japan hosted at Hiroshima University. Along with students from all corners of the world, she attended a conference themed "The Age of Artificial Intelligence: Opportunities and Concerns." During the 10-day program, students attended lectures, case studies, field trips to local cultural attractions, and more. 
"I am so grateful to have received this honor. My time in Hiroshima taught me so much, and I grew in ways I never thought possible. I am so excited to be able to continue my global journey with this award, thank you INU"
Casey Brewer
Upon completion of the program, all participants qualify to apply for the Henry Fong Award. This award recognizes an outstanding student within the INU who exemplifies a person committed to the concept of global citizenship. Out of many applications, JMU's very own, Casey Brewer, was the recipient of a $2000 scholarship to study at any INU member university. Brewer hopes to use this fund to return to Hiroshima University and study the Japanese language.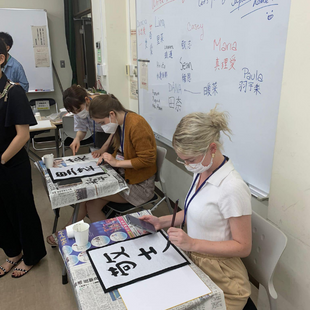 This award is possible due to Dr. Henry Fong Yun-Wah (1924-2022), who was a prominent Hong Kong business leader and philanthropist. 
To qualify for the award, Brewer was required to submit an essay reflecting on her understanding of the concept of Global Citizenship, which she responded with: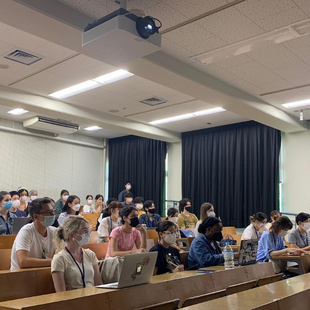 "To me, this is the very foundation upon which meaningful global citizenship can be embodied. When I think of this term, and specifically what it means as it is applied into our everyday lives, it brings to mind the motivation to consider the state of things beyond the confines of one's own homeland, and rather encapsulate the circumstances of the world. Yes, a seemingly lofty ambition, but one that comes within reach as more people participate in this way of thinking. And that is the thing about global citizenship–it only works when we all contribute. This planet is enormous and complex, yet it is made up of people.And when people care, that is when waves are made. So, to me, a large part of global citizenship is not just embarking on the individual journey of education and activism, but learning how to be part of a diverse whole. It is seminars like these that provide an opportunity to interact with this great gift. Coming together in both formal and informal settings with students and teachers from extremely diverse corners of the world, as we are all pushing beyond our comfort zones, allows for such a unique experience in which growth is inevitable and global citizenship is instilled."