News
The Behind the Scenes
---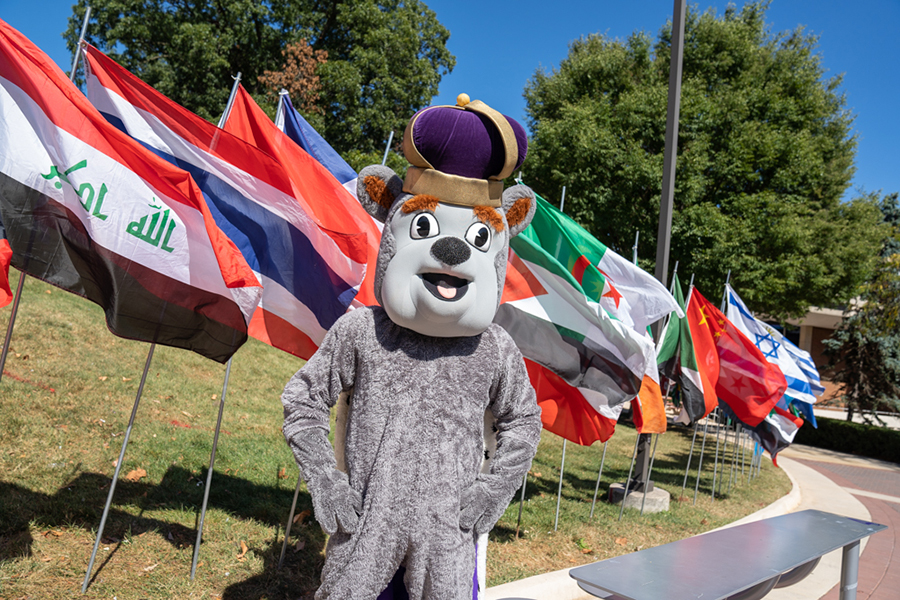 Contributors: Thomas Lavenir & Marlee Meikrantz
Organizing a week full of events which celebrates, acknowledges, and highlights the spirit of International Week (IWeek) demands vision, diplomacy, and great organizing skills to balance the many needs and interests of a multitude of departments and members of the JMU community. This year's IWeek Planning Committee members consisted of: Judy Cohen, Jennifer Coffman, Pernell Whitfield, Katie Sensabaugh, Edward Muldoon, and Molly McGillis, who were co-led by Taryn Roberts and Marlee Meikrantz Sharp.
When it came down to brainstorming this year's theme, "Building Understanding, Breaking Down Barriers" came very naturally. Marlee informed me how this part of the planning process was the easiest as the planning committee wanted to highlight what CGE is about:
"it is a good tag line for what CGE is about and what our office promotes. One of our office's main functions is to establish connections for students so they can better experience, in person, the world we live in."
Marlee further explained that they later on added the "40 Years of Global Engagement" to this year's IWeek theme to celebrate the 40th anniversary of the JMU London Study Abroad program. The London program is an important benchmark in CGE's history, as it is the first CGE initiative, which kick started the CGE that we know today. Ed Muldoon, another IWeek Planning Committee member, who works in the International Student and Scholar Services side of the office, was quick at reminding me that the presence of international students on this campus was much earlier than 40 years ago. According to JMU's archive, the first international student on JMU's campus dates as far back as 70 years ago.
To appeal to a wide variety of interests and individuals, the planning committee collaborated in part with the Furious Flower Poetry Center to bring Swati poets on campus, with community member Mike Deaton to lead a drumming circle, and with student organizations who competed for the best spicy and sweet dish. While the natural tendency would be to organize events which revolve solely around food and music, as they are very distinctive cultural identifiers, the planning committee made a concerted effort in also offering a mixture of intellectual and engaging events.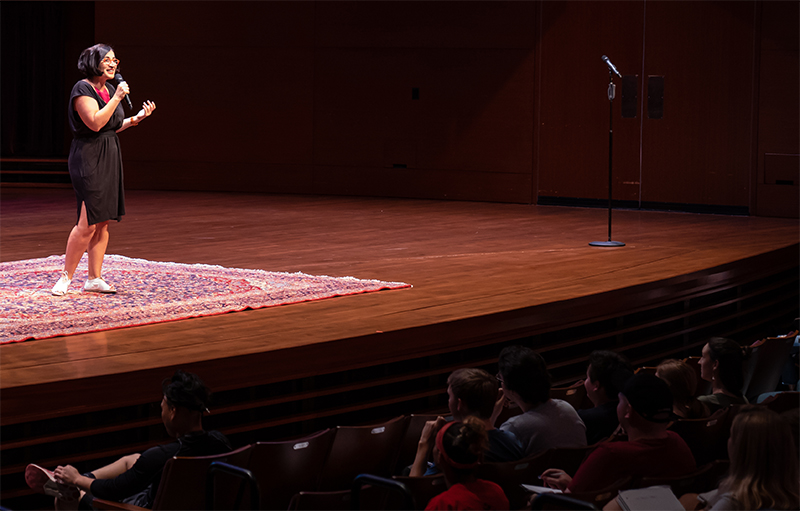 The perfect example of this type of event was social justice comedian Negin Farsad, an Iranian-American Muslim, who uses comedy to poke at stereotypes and the social issues the world is facing. One of Negin's main messages was that we can break the silence through humor. To paraphrase Negin's philosophy:
"Humor can make some uncomfortable yet is a way to break the ice and become the starting point to tackling hard topics… especially during this era, as individuals become more and more hesitant at engaging with others."
Feeling comfortable is preventing us from conversing with one another about important issues Negin argued. Dan Kramer, another IWeek keynote speaker, also noted that being comfortable prevents us from taking advantage of the many opportunities that are available to us.
Dan Kramer, now the Institute of International Education's Fulbright Director, shared how he grew up in a town of 200 residents. Had he not stepped out of his supportive and comfortable 4 streets by 3 streets cocoon, he would never have been exposed to experiences that have shaped his life, like living and working in Germany. Stepping outside of the US and exploring the world is what ultimately led him to be in this prestigious position as the Fulbright Director.
"You have to grab these opportunities… If I can do it, so can you. Where you're from doesn't matter!"
Through story telling Daniel Kramer shared an awesome and uplifting message that indeed Fulbright scholarships, amongst many others, are available for anyone to take advantage of to step out of one's comfort zone and explore the world.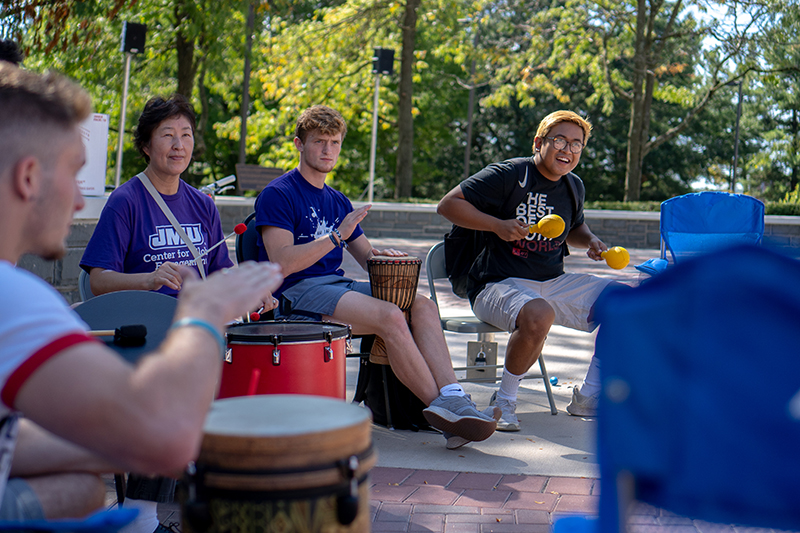 International Week may have flown by from a participant's or passerby's perspective, but it was a long process for the planning committee, as the week's details began forming in mid-January with the collection and revision of event proposals.
So we've let you in on some of the behind the scenes of this year's International Week… why don't you let us in to what you thought about IWeek? What are some events and/or the messages you would like to see next year?