News
It's never too early to explore the world!
---
Contributor: Thomas Lavenir
The Study Abroad staff in the Center for Global Engagement are always looking for ways to provide more opportunities for students to explore their world… through study abroad. So why not provide study abroad programs for incoming students?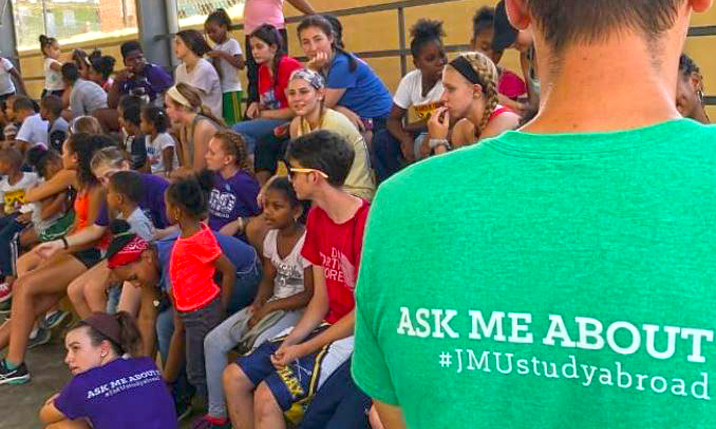 For the past three years, the Center for Global Engagement has offered exciting opportunities for incoming students to study abroad during the summer before their first year. This means getting academic credits, while exploring the world, before even stepping foot on campus. These experiences not only allow students to travel and start their coursework early, but also allow them to make connections with other students before the big transition into college. 
One of last year's participant was quick to describe her experience as "The best experience of my entire life. I met the most incredible people and learned so much in such a short amount of time." When describing their time abroad, participants' overall comments revolve around how this experience provide them the opportunity to meet and to connect with others. These "others" are not only the individuals they met during their study abroad experience in other parts of the world, but also JMU faculty, staff, and their peers. This is particularly important for new incoming students as they start their journey in a new community. Knowing friendly people around campus goes a long way to ease their transition into college. Having this reassurance gives students more reasons to look forward to this new chapter in their life. Moreover, this exposure to individuals who come from different backgrounds will help them once on campus negotiating and engaging  with JMU's community.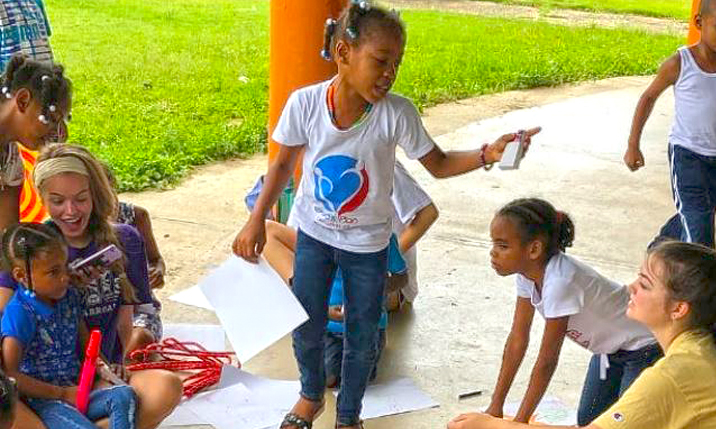 First offered three years ago, the inaugural program Global Engagement and Service-Learning takes students to Santo Domingo (in the Dominican Republic) for a little more than a week to study what it means to be a global citizen in the context of an international service-learning trip while completing a 3-credit course. Participants also learn about contemporary social, political, cultural, and economic conditions within the Dominican Republic. This year, twelve students will take part in the program in August. One of the participants who took part in the program in its first year shared how she
"absolutely loved working with the children in the orphanage and camp. The children taught all of us how to find love and joy in everything that we do. I think that the kids taught us more than we taught them, and I am beyond grateful to have been able to work so closely with them, the teachers, and the other JMU students."
The second summer offering, The Exploration of Migration and Culture in Germany, is in its inaugural year with nine students embarking to Berlin and Frankfurt (Oder) at the end of July. This 3-credit program focuses on the challenges in society when it comes to migration in Germany and Poland – taking an in-depth exploration of the history, culture, and support of refugees in the surrounding areas. This program partners with the European University Viadrina, which is a university that attracts students and lecturers from 80 different countries.
The third program is the Semester in London program which is the only JMU semester-long program that is open to first year students to participate in as part of the program during their first semester at JMU. Students who participate in this program get 16 credits, including General Education credit, and get to experience life in London. Participants also need not worry about missing out on the famous 1787 Orientation experience because they'll get their own tailored and personal orientation experience while abroad.
What new study abroad program, for incoming freshmen or not, should the study abroad team consider offering? Got an idea? Feel free to e-mail studyabroad@jmu.edu. 
Published: Sunday, July 7, 2019
Last Updated: Friday, September 20, 2019