News
PC Prep Launched and is Taking Off
---
The Peace Corps Prep program launched this January here at James Madison University, and since has been a huge success! Leading up to March 15th, there have been a total of 50 students who have started the application, with 16 of them completed and accepted into the PC Prep Program at JMU.
This program has brought together a number of offices here on campus including the Center for Global Engagement, Career & Academic Planning, Community Service-Learning, and Outreach & Engagement. This dynamic approach provides students with a solid foundation as they leave JMU in the hopes of serving internationally. Check out Career & Academic Planning's phenomenal blog post that features answers to some of the most asked questions about the Peace Corps and the Peace Corps Prep program here at JMU.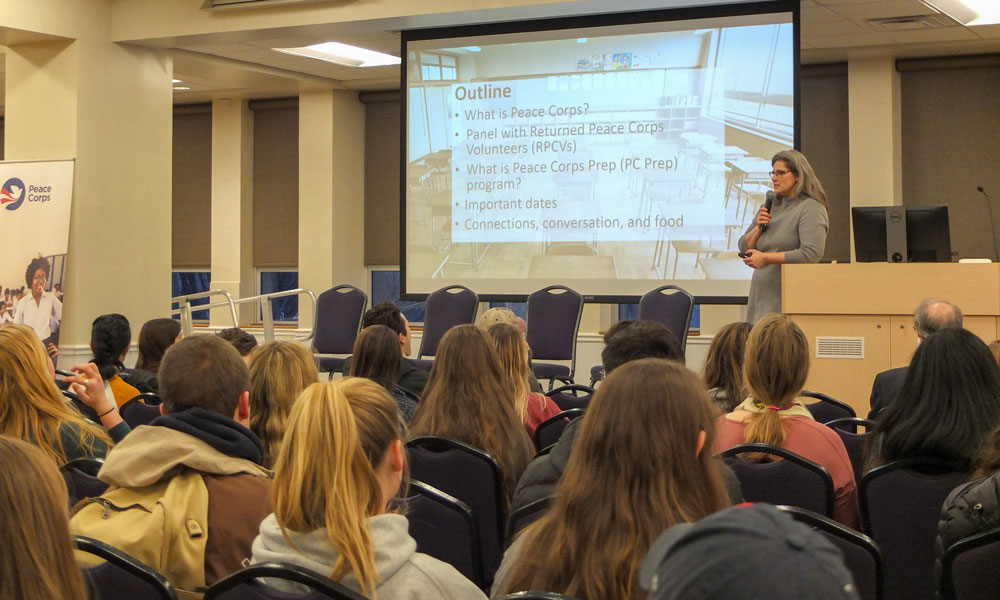 In addition to the application deadline, this month we will host the Peace Corps Mentorship Event and the first-ever Peace Corps Prep Graduation from JMU. The Mentorship Event is an incredible opportunity for students interested in Peace Corps service to connect with returned Peace Corps and hear their stories from abroad. This event will be open to students accepted into the Peace Corps service program and students who are enrolled in the Peace Corps Prep program at JMU.
Apply by March 15 to be included in the first cohort of the PC Prep students on JMU campus!
Published: Wednesday, March 13, 2019
Last Updated: Wednesday, March 13, 2019