News
JMU School Spirit
---
[My Perspective is a series of blog entries and interviews meant to depict different individuals' perspectives of their JMU experience]
Contributor: Bhoomika Manjunath
From throwing streamers in the stands at JMU football touchdowns to rocking the house at baseball games and everywhere in between, we at JMU bleed purple and gold. Having come to the valley I have met some of the friendliest and open-minded people and I am so glad that I chose JMU. We hold doors open for each other, support each other, and find ways to have fun while working hard, learning and making a difference. No matter how late someone is for class, we always stop to hold the door open, because here at JMU that's just what we do.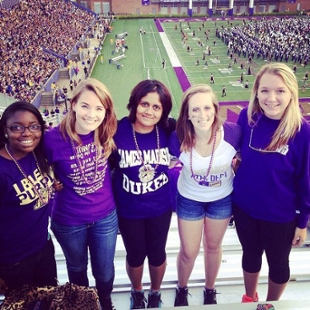 Purple and gold are JMU's official colors, and at every JMU event, students and faculty show school spirit by wearing these colors and doing the JMU chant! The JMU chant is extremely popular and will be one of the first few things freshman and transfer students learn when they come to JMU.
JMU's official mascot, Duke Dog, also adds to our school spirit and he is quite the celebrity. He is always seen at events hosted by the university spreading some JMU cheer and dancing! One of the things on every JMU student's bucket list is to take a picture with the Duke Dog and luckily I have had the opportunity to do that!
Football games are a big part of our college culture and the turn up for these games are huge.  When ESPN's college GameDay came to campus in Fall 2015, school spirit was at an all time high and even the welcoming of the GameDay truck was a huge event in itself. Marching Royal Dukes (MRD's) is our marching band helps kick start football events by prepping the audience and filling the stadium with some JMU spirit and excitement.
Students at JMU actually care and try to help fellow peers as much as possible. In the winter I was stuck on campus at night because of unexpected snow and the busses were running really late and I was getting rather worried. Luckily, a fellow duke who was driving saw me and asked if I needed a ride and offered to drive me home. I have truly never been happier to be a JMU duke, I am happy I go to school in such a caring and wonderful environment.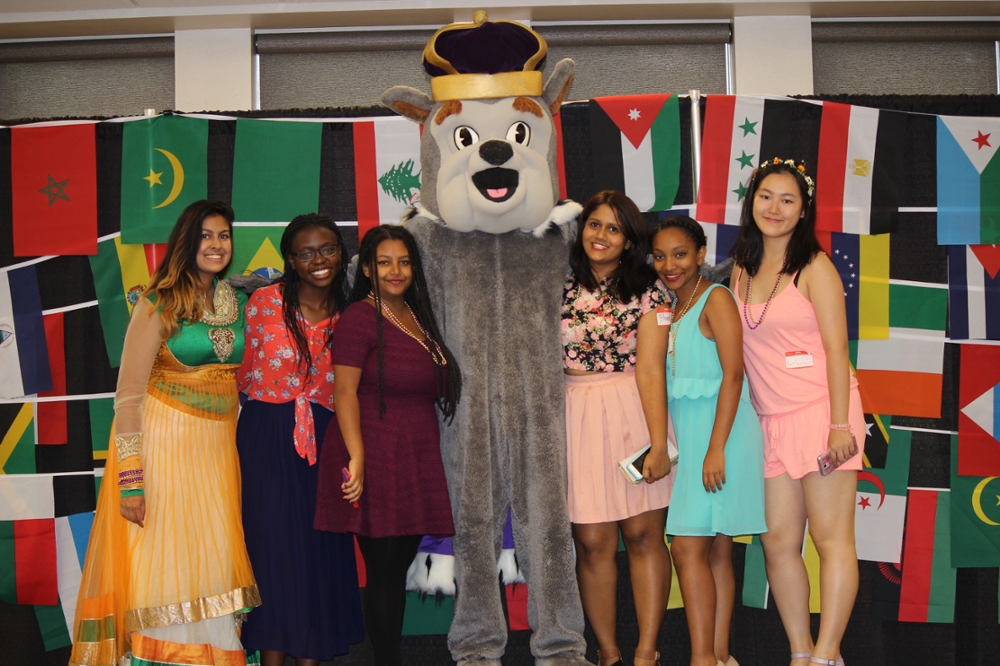 The friendly accommodating atmosphere is perfect for college life for anyone and everyone! Who doesn't want to be a JMU Duke and belong to a school with a culture for caring?