News
Furious Flower Assistant Director, L. Renée Wins 2022 Rattle Poetry Prize
---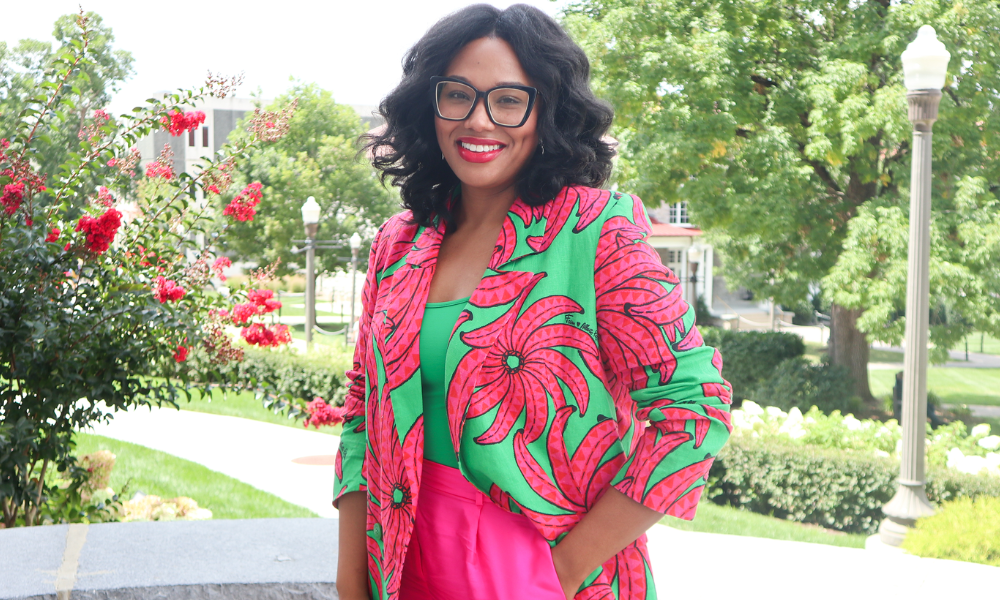 SUMMARY: Furious Flower Poetry Center Assistant Director, L. Renée, wins the 2022 Rattle Poetry Prize, receiving $15,000 and publication in the winter issue of Rattle.
---
Furious Flower Poetry Center Assistant Director, L. Renée, wins the 2022 Rattle Poetry Prize. Her poem, "Shoes," was chosen yesterday, September 15, 2022 out of a pool of roughly 15,000 poems submitted by 4,010 international poets to be published in the winter issue of Rattle.
"I'm completely humbled by winning such a prestigious prize, open to writers across the world. It's hard to imagine something that you've made standing out in a crowd of so many worthwhile pieces of art. I'm full of boundless gratitude. I also hope this award will bring more attention to the great work that Furious Flower Poetry Center has been doing under the dedicated leadership of founding director, Dr. Joanne Gabbin, and now with the tremendous poet and scholar Lauren K. Alleyne at the helm," she said.
L. Renée joined Furious Flower Poetry Center and the JMU English Department in August of 2022. She is a poet and nonfiction writer whose work has been nominated for Best New Poets, Best of the Net, and a Pushcart Prize and published in Obsidian, Tin House Online, Poet Lore, and elsewhere. The granddaughter of a West Virginia coal miner and proud Black Appalachians, her work has won the Indiana University Guy Lemmon Award for Public Writing, Appalachian Review's Denny C. Plattner Award, and second place for the Crystal Wilkinson Creative Writing Prize. She has garnered fellowships from Cave Canem Foundation and The Watering Hole, and her work has been supported by the Barbara Deming Memorial Fund Inc., the Oak Spring Garden Foundation, and Minnesota Northwoods Writers Conference, among others.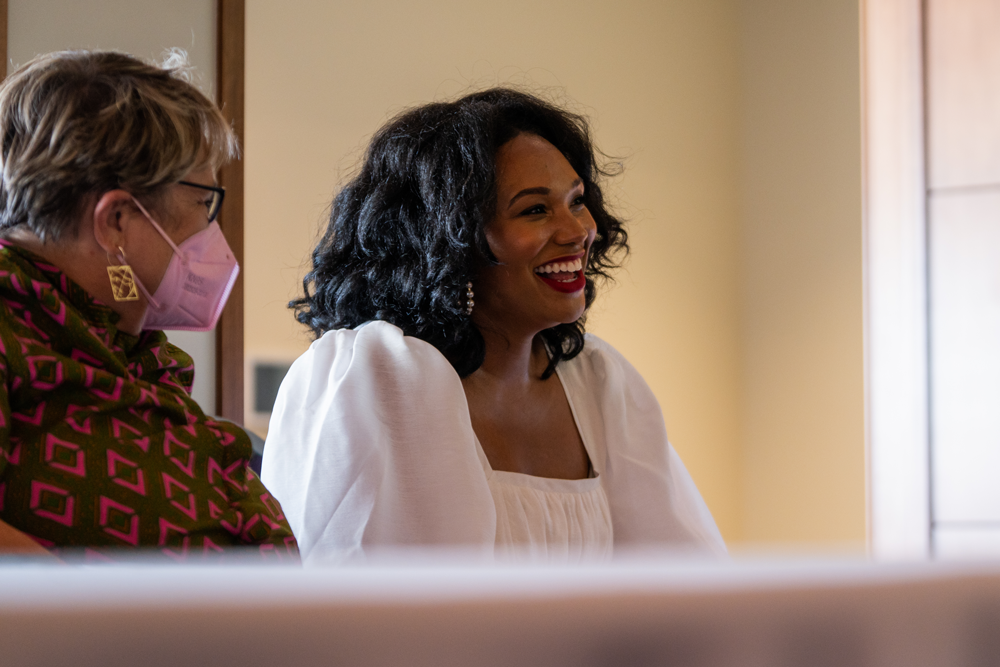 She submitted to the 2022 Rattle Poetry Prize because it attracts a wide range of writers from diverse backgrounds and experiences and accepts poems of any length. "I appreciate that Rattle gives poets freedom to take up all the space they need in order to explore their creativity. My work is influenced by the collection of my family's oral history, the Appalachian landscape – particularly in Virginia and West Virginia, and the Black archive. As such, I'm obsessed with diction, syntax, and material culture. I wanted to submit to a prize that would honor my speakers' authentic voices, including their dialect and the sensory details of their environments. Lastly, Rattle reaches thousands of people online daily and in their printed literary magazine. I hoped to introduce my work to new readers."
Her winning poem, "Shoes," will be published in the winter issue of Rattle and is unavailable until then. "I don't want to spill too much tea before the poem is published," L. Renée said through a laugh. "But what I will say is that the poem is set in a coal town – Bluefield, West Virginia – in 1961. It's a persona poem, in which the speaker details a family narrative that ends with a kind of lesson. The poem was fun to write, because my ear was moved by music. It's like I could hear the sounds before the words themselves, if that makes sense. And one word, in particular, held a double meaning. I love when that happens in poems! I literally shouted, 'a-HA'!"
On behalf of everyone at Furious Flower Poetry Center, we congratulate L. Renée on this incredible honor.