News
Furious Flower Poetry Center Receives 2022 Poetry Fund Grant
---
SUMMARY: Furious Flower Poetry Center has received the 2022 Poetry Fund Grant from The Academy of American Poets in cooperation with the Amazon Literary Partnership to fund readings from two international poets.
---
The Amazon Literary Partnership today announced that Furious Flower Poetry Center received a grant to support its program and operations. Furious Flower is among the list of 74 Amazon Literary Partnership Grant Recipients this year. In 2022, the Amazon Literary Partnership awarded more than $1M in funding to literary nonprofit organizations.
The Amazon Literary Partnership supports writers to help tell their stories and find their readers, empowering writers to create, publish, learn, teach, experiment, and thrive. Since 2009, the Amazon Literary Partnership has been committed to uplifting and amplifying the voices of overlooked or marginalized writers by supporting the literary community through grants to writing programs and nonprofit literary organizations, including groups like Furious Flower Poetry Center whose mission is to ensure the visibility, inclusion, and critical consideration of Black poets in American letters, as well as in the whole range of educational curricula.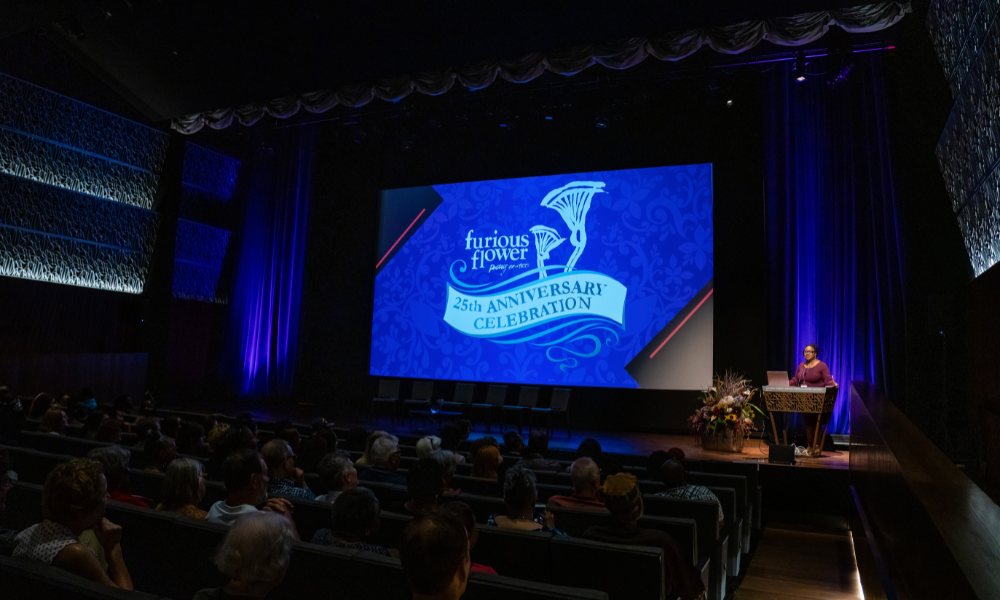 "It is an honor for Furious Flower Poetry Center to be recognized alongside these amazing publishers, magazines, and literary partners," said Lauren K. Alleyne, Executive Director of the Furious Flower Poetry Center. "We are beyond grateful for the financial support and visibility receiving this grant offers our programming, poets, and archive." 
The grant will help fund two poets visiting from abroad for readings at James Madison University during the 2022-2023 academic year.
"It's an honor to fund these vital institutions that not only provide writers the support they need to create, but offer the opportunity to connect with their readers," said Al Woodworth, Manager of the Amazon Literary Partnership. "Literature is expansive, entertaining, and advances our empathy and our world. We are grateful for the incredible work that these organizations do, today and every day." 
About Furious Flower Poetry Center
The nation's first academic center for Black poetry, the Furious Flower Poetry Center is committed to ensuring the visibility, inclusion, and critical consideration of Black poets in American letters, as well as in the whole range of educational curricula. Our programming seeks to cultivate an appreciation for poetry among students of all levels—from elementary to graduate school and beyond. In addition, Furious Flower seeks to support and promote Black poets at all stages of their careers and to preserve the history of Black poets for future generations.
Furious Flower serves James Madison University, our local Harrisonburg community, and scholars everywhere with education, research, and publishing.
Our name is taken from four lines of Gwendolyn Brooks' "The Second Sermon on the Warpland" (1968):
The time
cracks into furious flower. Lifts its face
all unashamed. And sways in wicked grace.
Furious Flower is an academic center that originated in the acclaimed 1994 Furious Flower Poetry Conference, the first major conference on African American poetry since the 1970s. This event, envisioned and organized by distinguished scholar and professor Dr. Joanne Gabbin to honor Brooks and her literary legacy, was titled "Furious Flower: A Revolution in African American Poetry." More than 30 presenters discussed the genre with an audience of hundreds of writers, scholars, and poetry enthusiasts. The conference garnered national attention, and The Washington Post called it a "historic gathering."
After a second successful conference in 2004, Furious Flower was chartered as an academic center at JMU and acquired a dedicated facility and staff. Since then, it has continued to grow, developing and presenting programming and resources unavailable elsewhere. 
Founding Director, Dr. Joanne Gabbin retired on June 30, 2022, leaving the center in the capable hands of former Assistant Director, Lauren K. Alleyne who assumed her new role as Executive Director on July 1, 2022.
About the Amazon Literary Partnership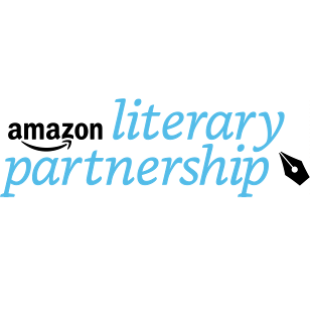 Since 2009, the Amazon Literary Partnership has provided more than $15 million in grant funding to more than 160 literary organizations, assisting many thousands of writers. Among the organizations Amazon has supported over the years include the Asian American Writers Workshop, National Book Foundation, PEN America, Poets & Writers, Girls Write Now, Graywolf Press, Lambda Literary, Loft Literary Center, National Novel Writing Month, Words Without Borders, Yaddo, WriteGirl, and many more. Through Amazon's annual grants, Amazon supports literary centers, writing workshops, residencies, fellowships, literary magazines, independent publishers, and poetry and translation programs. Writers supported by some of these organizations have gone on to become best-selling and award-winning authors.
To learn more about the Amazon Literary Partnership, please visit www.amazonliterarypartnership.com