News
Founding Executive Director, Dr. Joanne V. Gabbin Retires
---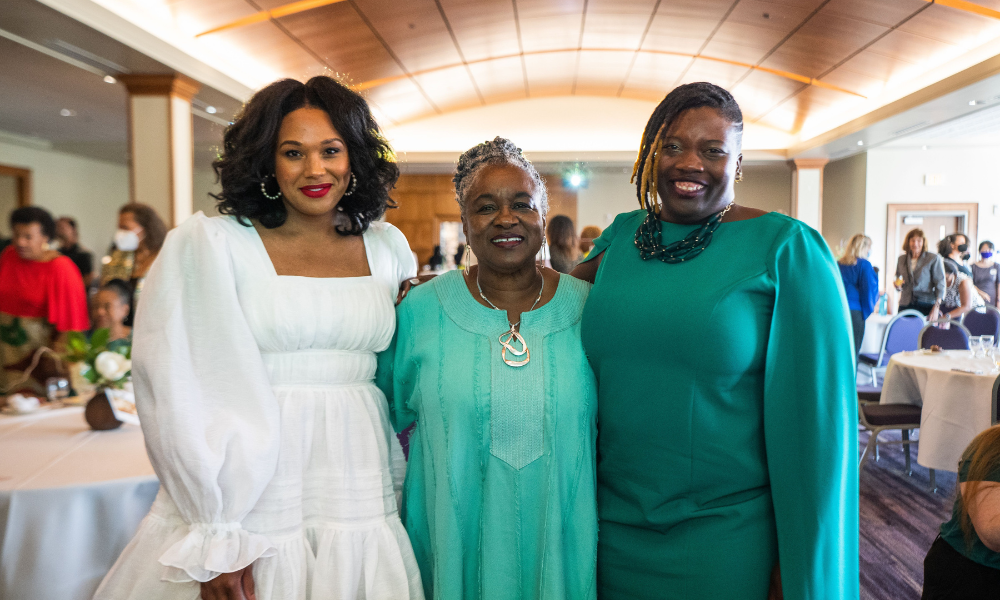 SUMMARY: After 37 years of service at James Madison University, Dr. Joanne V. Gabbin celebrated her retirement with a jubilant reception on June 30, 2022.
---
On June 30, 2022, Furious Flower Poetry Center held the Retirement Reception of Dr. Joanne V. Gabbin, our founding executive director. Dr. Gabbin started as a professor in the English department in 1985 and quickly rose to being the Director of the Honors College, a position she held until 2005. In 1994, Dr. Gabbin put together what was initially going to be an event in honor of Gwendolyn Brooks but quickly became the first Furious Flower Poetry Conference, held every 10 years since. After the second successful conference in 2004, James Madison University chartered the Furious Flower Poetry Center to be led by Dr. Gabbin.
After an immensely successful 37 years serving James Madison University, Dr. Joanne V. Gabbin retired, leaving the Center in the capable hands of new Executive Director, Lauren K. Alleyne and the soon-to-be new Assistant Director, L. Renée. The Retirement Reception was a jubilant celebration in Dr. Gabbin's honor complete with live music and special messages from President Jonathan Alger, Provost Heather Chapman, and many others. 
Thanks to the generosity of Dr. Gabbin's friends and loved ones, a donation of $80,000 was made to Furious Flower Poetry Center in her name. Dr. Gabbin was also presented with a number of presents, including a lovely metalwork piece from Furious Flower Poetry Center created by Mark Rooker, professor of art and head of the JMU metals program and a Kudoboard containing messages, videos, and images from the many people that Dr. Gabbin has impacted over the years.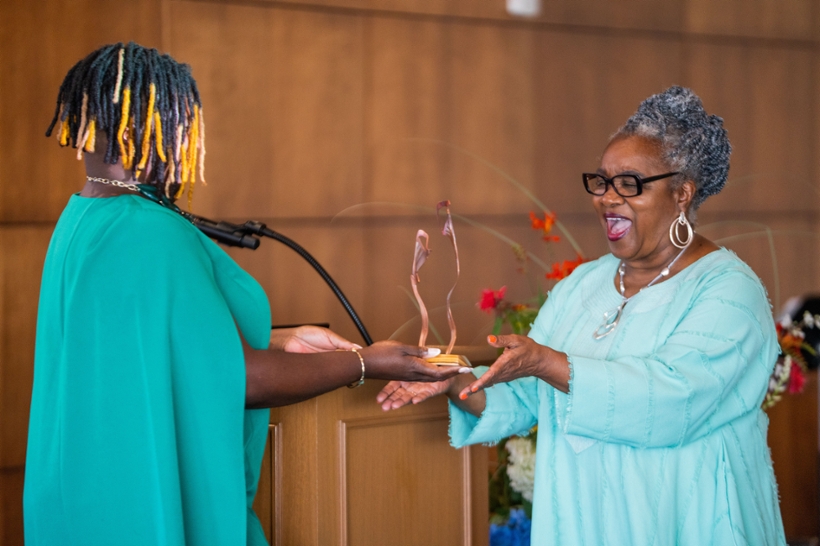 Furious Flower Poetry Center would like to extend our deepest thanks to all those who joined us in person and virtually for their help in sending Dr. Gabbin off into her next chapter in style. Special thanks to Furious Flower staff: Amisha Anderson, Megan Medeiros, and Jessica Carter; the College of Arts & Letters: Dr. Robert Aguirre, Dr. Siân White, and Becca Evans; JMU Libraries: Bethany Nowviskie, Kate Morris, and Tiffany Cole; Music: Ian Buchanan Quartet; Art: Mark Rooker; Decorations: Carter Douglas; the Furious Flower Advisory Board; Karen Risch Mott and Sybil Davis; and Jessea and Alexander Gabbin.
You can watch the live stream of the formal program below and on our Facebook page.