News
Furious Flower Poetry Center Highlighted in The Breeze TV
---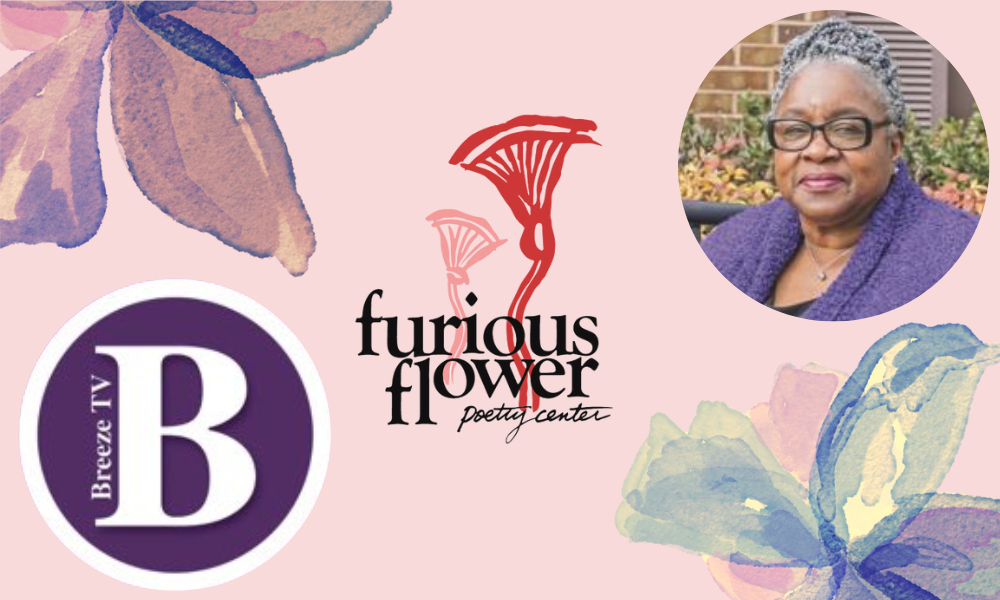 SUMMARY: The Furious Flower Poetry Center and Director, Joanne Gabbin were highlighted in two episodes of The Breeze TV, the newscast connected with JMU's publication, The Breeze.
---
The Furious Flower Poetry Center was highlighted twice this month on The Breeze TV, the newscast companion to JMU's student publication, The Breeze. Undergraduate reporter, Samantha Games first did a report on the 2022 Furious Flower Poetry Prize Reading, the first hybrid Furious Flower event and the first in-person event since the COVID-19 pandemic. In the report, Dr. Joanne Gabbin explains the history behind the Center and the work it does to preserve and promote Black poetry and culture.
In the second featured piece, The Breeze offers a more complete look at Furious Flower and Dr. Gabbin's role in its founding and continued success. The 21-minute-long interview features Dr. Gabbin exclusively as she discusses how she started at JMU with her husband in 1985, the work she did to bring African American studies to the English Department, and the creation and work of the Furious Flower Poetry Center.
 The Breeze TV airs Fridays at 3pm on The Breeze's Facebook page.