Sonia Sanchez Wins Jackson Poetry Prize
News
---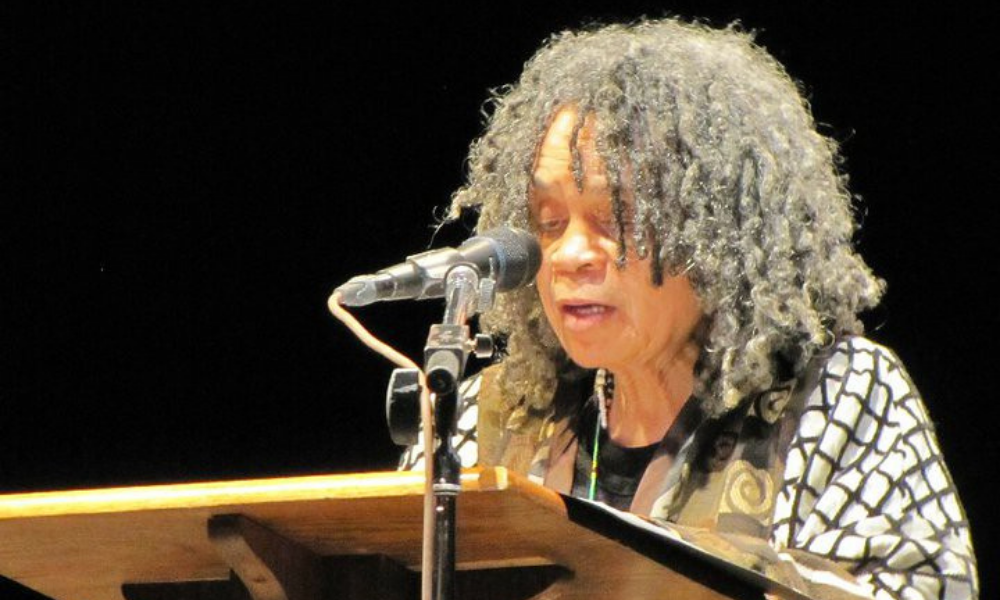 SUMMARY: Sonia Sanchez, activist and poet whose work and presence were instrumental to many Furious Flower events, wins the Jackson Poetry Prize, an $80,000 award.
---
Activist and poet, Sonia Sanchez received the Jackson Poetry Prize, an $80,000 award, at age 87. The award was announced on Tuesday, April 26, 2022 by the publisher Poets & Writers (Poets & Writers Magazine) who awards the prize that's endowed by John and Susan Jackson.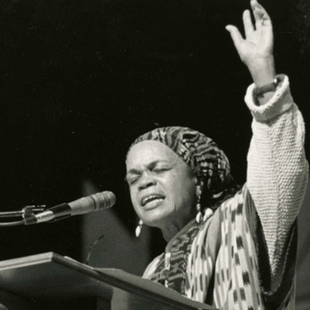 Sanchez has been involved with JMU's Furious Flower Poetry Center since its inception. Sonia Sanchez read at the first 1994 Furious Flower Poetry Conference, participated as a featured poet in the 2011 Furious Flower Legacy Seminar, and has attended many Furious Flower conferences since, including the 2004 conference which was dedicated to her and Amiri Barak, the 2014 conference, and the 25th Anniversary celebration in 2019. 
Mary Jo Bang, Marilyn Chin, and Claudia Rankine were the three judges for the 2022 Jackson Poetry Prize. Poets are nominated for the prize by a panel of anonymous peers, rather than submitting applications for consideration. In the press release announcing Sanchez's win, the judges are cited as praising the impact of Sanchez's work:
"Over her seven-decade career, Sonia Sanchez has distinguished herself as a major figure in American letters. A founding member of the Black Arts Movement, she has taught generations of poets—creating essential spaces for Black Studies where none previously existed. [...] Her vast and commanding oeuvre of published poetry invokes the power and revolutionary properties of language itself—intoning the struggles and joys of entire communities while reinvigorating traditional forms. [...] Sonia Sanchez is a national treasure."
The Jackson Poetry Prize, named for John and Susan Jackson, is endowed by a gift from the Liana Foundation; there is no application process to be considered for the prize as poets are nominated by a panel of peers which remains anonymous. Among recipients of the Jackson Poetry Prize that proceeded Sanchez was Claudia Rankine (2014), an award-winning poet and professor who was one of three judges for the 2022 prize.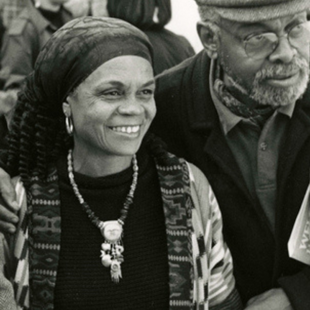 Sanchez has authored more than twenty books. She is a traveled and award-winning poet, professor, and international lecturer on Black culture and literature, peace, racial justice, and women's liberation. She was instrumental in the Black Arts Movement and the development of Black studies. She has received the 2018 Wallace Stevens Award, the 2019 Anisfield-Wolf Lifetime Achievement Award, the 2021 Dorothy & Lillian Gish Prize, the 2022 Edward Macdowell Medal, and a 2022 Barnes & Noble Writers for Writers Award which was also administered by Poets & Writers.
The Furious Flower Poetry Center is immensely grateful for the continued support and participation Sonia Sanchez has offered over the years and congratulates her on all her recent accomplishments.