M.A. in Political Science, European Union Policy Studies
Letter from the Director
---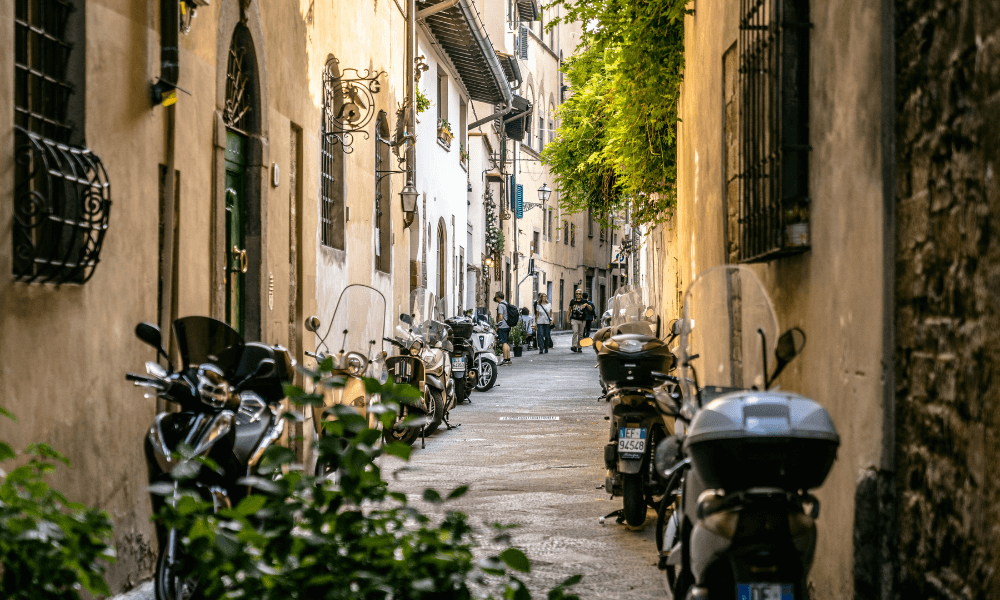 ---
Dear EUPS Alumni and Friends, 
The spring 2022 semester has seen the resumption of in-person academic excursions in this graduate program. In early February, our students travelled to Rome where they had in-person briefings with a mix of EU and Italian officials. They discussed EU activities in Rome with the leading diplomats in charge of the EU Delegation to Italy, to the Holy See, and to the Food and Agriculture Organization. Students received a briefing on global, European, and Italian economic conditions and forecasts from the Italian central bank. They also had a wide-ranging discussion with a member of the Italian Chamber of Deputies regarding Italy's Recovery and Resilience accord with the European Union. This ambitious economic reform package will focus a majority of its investments on sustainable energy, a greening of transportation systems, energy-efficient buildings, and a further digitalization of Italian private-sector networks and government processes.
Then, in late March, our students travelled to Brussels for a series of briefings with EU officials. These conversations covered a lot of ground regarding European institutions and contemporary policy issues. At an institutional level, our students interacted with officials from the European Commission, the European Parliament, and European External Action Service (that is, with the EU's diplomatic corps). The substantive scope of these conversations was wide-ranging. It included the European Green Deal, policy responses to the COVID-19 pandemic, economic recovery and expansion initiatives, and a host of foreign policy topics including European security strategy and the EU's relations with the United States, with Russia, and with China.
As I write this letter, the class of 2022 are heading into the homestretch of their work in this 10-month program. Students are completing their final exams and preparing their year-long project by providing policy briefings  regarding climate change challenges. Then, after some well-earned break time, our students will conduct a policy innovation exercise on European energy policy and on European defense policy. They also will begin their internships with the U.S. Department of Homeland Security, the UN Educational, Scientific and Cultural Organization (UNESCO), ItaliaHello (an NGO that assists migrants), and with a Florence-based law practice focused on transatlantic business concerns. While they conduct those internships, our students will also participate in a capstone seminar focused on transitioning from this M.A. in political science program toward the workforce. In this seminar, they will further hone their job-seeking skills via conversations with practitioners and mock job interviews. They will also build out a relationship with a fellow alumnus in the program that will help students think through different aspects of their job searches.
This year has not only brought with it the return of our academic excursions but also a return to in-person alumni programming. We plan to hold an alumni gathering in Washington on Thursday June 2, 2022 to celebrate the Class of 2020 and to talk through an expansion of alumni engagement opportunities in the upcoming academic year. In fall 2022, we plan to hold an expanded series of virtual panels on the different fields of employment in which our alumni work. Then, in spring 2023, we will launch a new annual series of program cluster reunions in Florence.
These new initiatives flow from our program's Alumni Board and from ideas shared by the many alumni who responded to our Alumni Survey in fall 2021. In April 2022, please be on the lookout for a call to consider joining our Alumni Board for the upcoming cycle. We also welcome any of our graduates to encourage their fellow alumni to consider serving on this board. On a personal level, I have seen the impact that our Alumni Board has had in its initial years of existence. Our board developed during 2020 and 2021 a series of initiatives that improved conditions now permit us to begin implementing. I look forward to a return to in-person gatherings and to the further flowering of our growing alumni base.
Cordiali saluti,
Charles Blake