Benvenuto, Dr. Gianni Del Panta!
M.A. in Political Science, European Union Policy Studies
---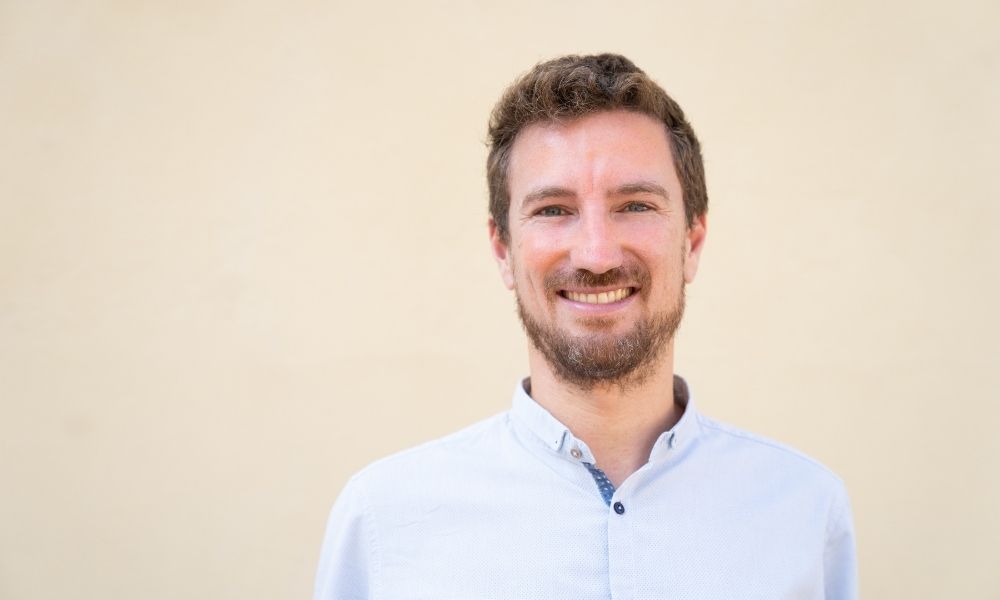 ---
By Elizabeth Rolen
This Fall, JMU welcomed a new staff member to the Palazzo, Dr. Gianni Del Panta. Current EUPS student Elizabeth Rolen sat down with him for a conversation about his journey through the Italian university system, completion of his PhD, and the quirks of teaching American students in Italy!
Dr. Del Panta earned his Masters in Political Science from the University of Florence. He then pursued a PhD at the University of Siena, where he conducted comparative research on non-democratic systems in North Africa. During his PhD research, Del Panta spent a few months researching abroad, both in the United Kingdom and in Egypt. In reflecting on his time researching in Egypt, he considers it as "Possibly the greatest experience of my life". Gianni hopes to impart the value of completing a graduate degree abroad to the EUPS students.
"It is a great experience to study abroad, I would strongly recommend it to everyone, especially if you move to a significantly different environment"
After completing his thesis, Dr. Del Panta worked as a research assistant and assistant professor at the University of Siena where he focused on European Comparative politics. This is his first time teaching American students and there are some noticeable differences in teaching style and etiquette.
"In the Italian academic system, we tend to have frontal lessons… in the Anglo-Saxon system, there is much more dialogue between the instructor and students. I try to stimulate students as much as possible and [I] try to avoid the frontal lesson" 
Dr. Del Panta also notes how Italian universities, and the JMU campus in Florence, tend to be integrated into the city more so than the average American university. 
"In general, academic campuses are part of the city, in many cases, are still located in the city center" … "There is the possibility to find connection with other people both in your department, in your university, in your city"
This fall Dr. Del Panta is teaching the Comparative European Politics course to EUPS students. He shared that he is "gradually discovering that I love teaching much more than doing research." Through his position as a research assistant at the University of Siena, Dr. Del Panta had a unique perspective on how the Covid-19 pandemic affected the academic community in Italy.
"Many aspects of research were strongly affected by COVID-19, you couldn't move to many other countries and even today there are restrictions… Field work was basically interrupted for 2 years. Many conferences have become online conferences. This is not enough... it is also important to have physical connection with others." 
In reflecting on his time teaching so far, Dr. Del Panta emphasized the value of in-person classes, with all appropriate Covid-19 health and safety measures. 
"I really appreciate the attempt by JMU to have physical lessons and to avoid online lessons as much as possible"... "It seems that, at least partially, students, scholars, [and] professors have realized that it is not the same to have an online class." 
Thank you to Dr. Del Panta for agreeing to this interview. JMU is excited to have you as a member of the EUPS faculty. In bocca al lupo!
Dr. Gianni Del Panta is a post-doctoral research fellow at Scuola Normale Superiore in Florence, Italy. His research focuses on non-democratic regimes, movements from below, and revolutions. You can find his published work in Democratization, Government & Opposition, and Italian Political Science Review.