News
DIGITAL gives high school students hands-on experience with tech
---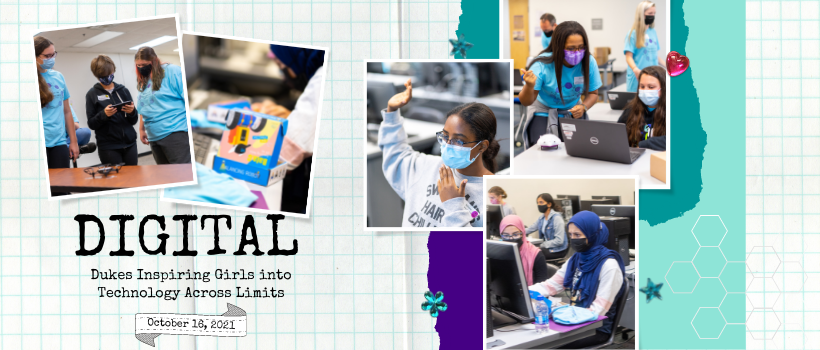 JMU's Women in Technology (WIT) group was excited to return to an in-person offering of their signature event, Dukes Inspiring Girls Into Technology Across Limits (DIGITAL), held October 16, 2021. DIGITAL is an annual program led by WIT, a team of undergraduate women who invite young girls from local high schools to come to JMU and learn about technology.
 
"DIGITAL is such an important event for WIT because it gives us the opportunity to build relationships with the greater Harrisonburg community," explained Brooke Sindelar, a computer science (CS) major and WIT conference chair. "There's no greater feeling than knowing you're a part of that outreach to girls in the exact same position we once were." 
 
Workshops allowed participants to find a path into technology that connected with their interests – whether that was creating art through programming, flying drones, creating a website, or programming a balancing robot.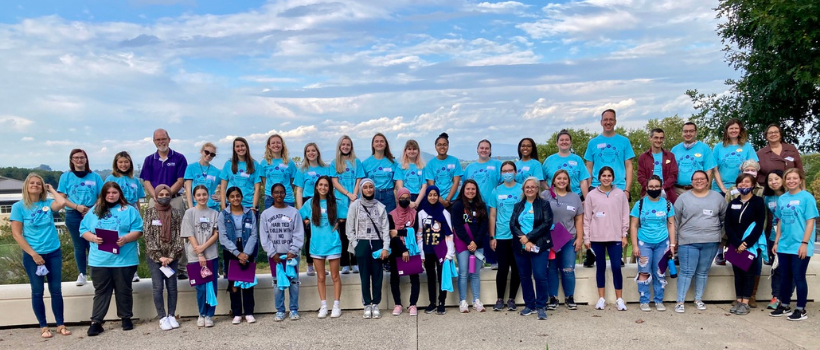 Keynote speaker and computer science professor at Christopher Newport University, Lynn Lambert discussed "But What if I Don't Have a Passion?" – the unreasonable expectations often directed at young women to pursue a career that is both economically valued and connected to a deep-seeded passion. She also suggested that the idea of "what you want to be when you grow up" reinforces the misconception that there will be an endpoint to our learning, interests, and pursuits. 

"DIGITAL is an important outreach event in which JMU students and faculty connect with the future. The young women participating in DIGITAL will soon be our students and we want to share our excitement in the promise and opportunity of studying a technology-related discipline," says Bob, Kolvoord, dean of JMU's College of Integrated Science and Engineering (CISE).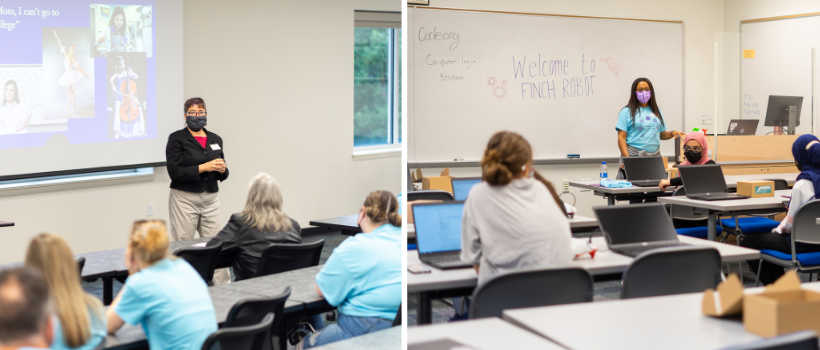 The event concluded with a tech giveaway – all participants received and built a self-balancing car that they could program. Computer science professor, Zhuojun Duan, designed the activity and members of WIT helped the participants assemble and program the robot. 

"DIGITAL furthers the CISE mission of creating inclusive and diverse learning environments – both now and in the future – by addressing the gender imbalance in technological careers, explains Carole Nash, CISE Director of Diversity, Equity, and Inclusion. The interaction of high school students with skilled and enthusiastic JMU student mentors from a variety of majors reinforces the value of exploration and imagination."

"I would like to thank all the volunteers that made time at such a busy time of year," says Dee Weikle, computer science professor and faculty advisor for WIT.  "I loved watching the participants be creative with the robots and talking about sharing what they did with their friends and family."