News
JMU receives CAA grant for civic debate
Communication Center receives Colonial Academic Alliance Innovation/Collaboration grant
---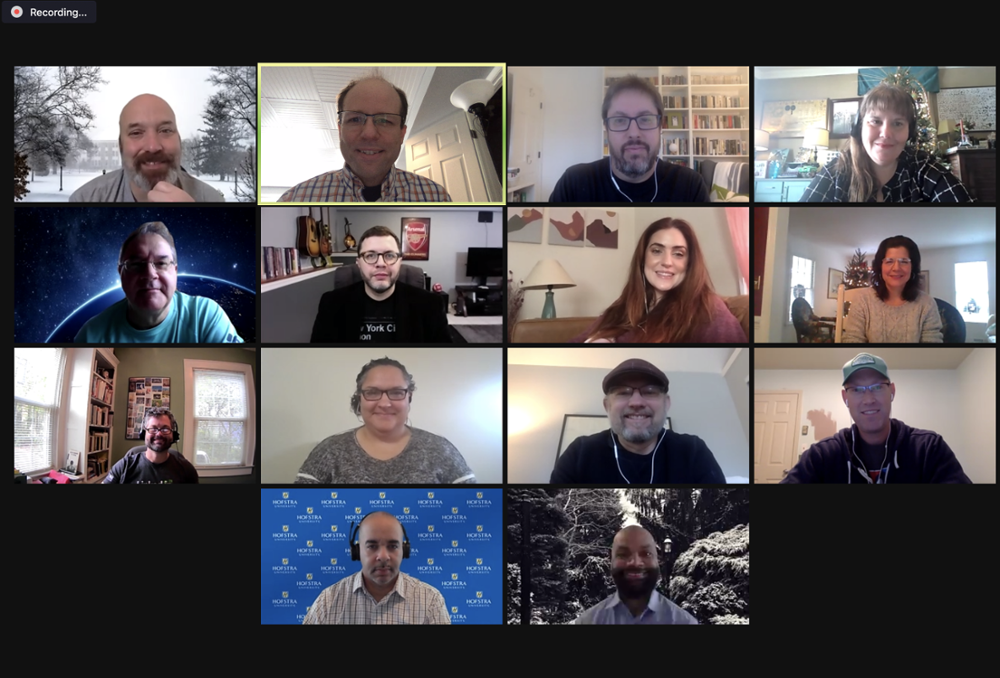 James Madison University has received a grant totaling $44,500 from the Colonial Academic Alliance to expand and research the use of debate-based pedagogy for civic learning in higher education across seven CAA institutions. The Alliance's Innovative/Collaborate (IN/CO) grant, titled "CAA Debate for Civic Learning," will be led by co-principal investigator Dr. Paul Mabrey, Communication Center Coordinator in the Learning Centers and Assistant Professor in the School of Communication Studies at James Madison University. 
Debate across the curriculum has been supporting students and faculty across every college over the last ten years at JMU. President Jonathan Alger says "For the past decade the Debate Across the Curriculum Team at James Madison University has built a reputation of training in engaged teaching practices that is second to none. I have been the beneficiary of the expertise in the leadership class that I teach so I have seen firsthand how effective this initiative is. We are excited that the Colonial Academic Alliance recognized this outstanding work, and we are deeply committed to supporting our Debate Across the Curriculum faculty as they work to develop student-centered and innovative materials across a wide range of institutional partners."
Joining JMU in this two-year collaboration are faculty from the College of Charleston, Hofstra University, Northeastern University, Towson University, the University of North Carolina - Wilmington, and William & Mary. Currently there are sixteen faculty across eleven different departments and disciplines designing curriculum around argumentation, debate, and civic learning. Dr. Mabrey said, "While the 2020 election might be over, the election process demonstrates the urgent need for civic learning throughout higher education. We have found that integrating debate and argument-based pedagogy can have a positive impact on student civic learning skills like empathy, evidence-based reasoning, and advocacy." 
Faculty from each participating institution are collaborating with each other and the lead team from JMU to design specific learning outcomes, assignments, and assessments for their Spring 2021 classes. Following Spring 2021 implementation, assessment, and reflection everyone will participate in a Debate for Civic Learning Institute Fall 2021. The institute will enable grant participants to share and build curriculum with new cohort members for the next academic year. It is also an opportunity to collaborate on other innovative research and teaching ideas.
While the team experienced some delays due to transitions in universities calendars and the increased workload with preparing for multiple course modalities, this important project continues to make progress. In fact, the group has already hosted their opening virtual workshop, conducted individual faculty consultations, and one collaboration led by Jessica Kurr from Northeastern resulted in a publication in The Journal of Faculty Development on transitioning structured debates to online environments. Lindsey Interlante, Executive Director of the Colonial Academic Alliance, says that the progress made by IN/CO grant recipients is remarkable, particularly in the face of current challenges. "In a time when all of our university communities are learning to adapt to a new normal, IN/CO grantees have demonstrated great ingenuity and dedication, bringing a fresh perspective to important challenges we face — both in higher education and as a society."