Staying Connected to JMU
College of Education
---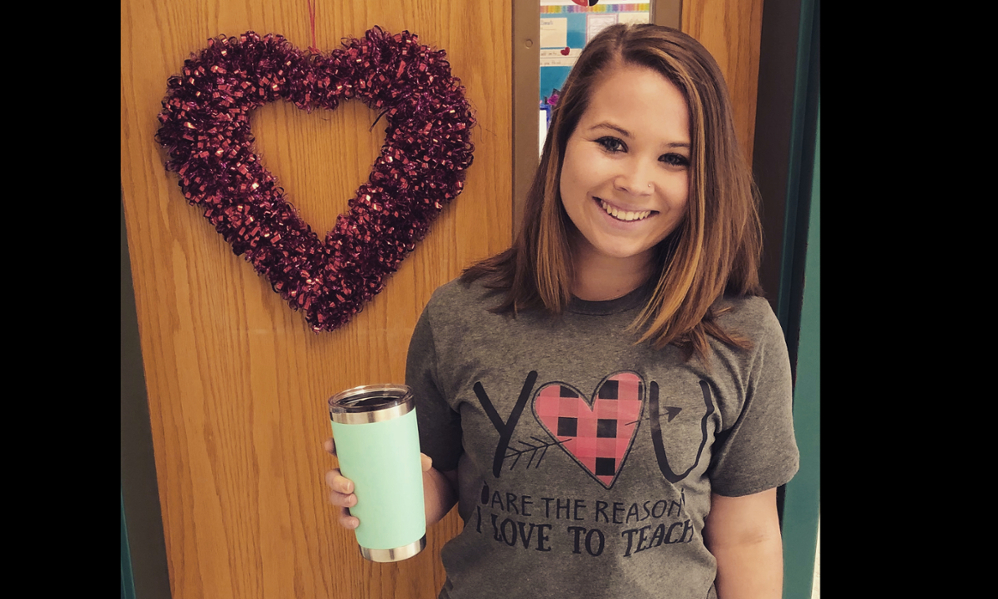 SUMMARY: Alumna Danielle Early ('18, '19M) shares some ideas for staying connected to JMU and the College of Education
---
Staying Connected to JMU and the College of Education
by Danielle Early ('18, '19M)
From the moment we set foot on campus, we learn "once a Duke Dog, always a Duke Dog."  But what happens when we leave campus?  How can we keep that Duke Dog spirit alive and maintain our connections to JMU, and more importantly to the College of Education?  I am an '18, '19M alum and this is something I've wondered since I walked across that stage.  My journey after JMU took me back home to Fairfax County Public Schools.  I am starting my third year of teaching and will forever feel indebted to JMU and the incredible professors we had for the professional success I've experienced thus far.
My JMU experience in the College of Education was some of the best years of my life and a priceless experience.   Our College is unlike any other.  I don't know about you, but I can safely say, it's one of the few programs I know of where the professors actually know you, where they are invested in your experience and your success after graduating from JMU.  We leave the halls of Memorial Hall ready to take on the job of educating the next generation knowing we always have that lifeline back in Memorial Hall.
So how do we pay it forward?  How do we stay connected to JMU, the College of Education, and help its ascension to the national stage?  We're bombarded with messages about giving back to the university financially all the time, but for some of us, it's just not possible at this time.  So here are some other ways we can all stay connected to JMU:
Talk about JMU, and your experience, especially with fellow alum. Keeping the JMU spirit alive, and the JMU connection alive within us is important. 
Reach out to the Faculty! We all have those professors that made a huge impact on us and changed us for the better (I'm looking at you Ms. Pat, Dr. Bodle, Dr. Thacker, Imbrescia, Dr. K, Dr. Lupo, Dr. Merritt, among others!).  Reach out to them throughout your career and show your appreciation for their impact on you long after you've left their classroom.   We love it when our students do it, and they love it when we do it.  It's nice to feel appreciated.  Our COE People are the greatest asset to us, and are what help our degrees hold value!
Visit Memorial Hall and communicate your success. When you're in town stop by Memorial Hall for old time's sake.  And, when you experience professional success, share it with the COE.  The Dean would love to feature you!
Help your friends stay connected to High Street. Have teacher friends?  Help them connect with the COE through High Street Happenings to stay up to date on what's going on.
Here's to another great year!