News
New leaders take up the reins
---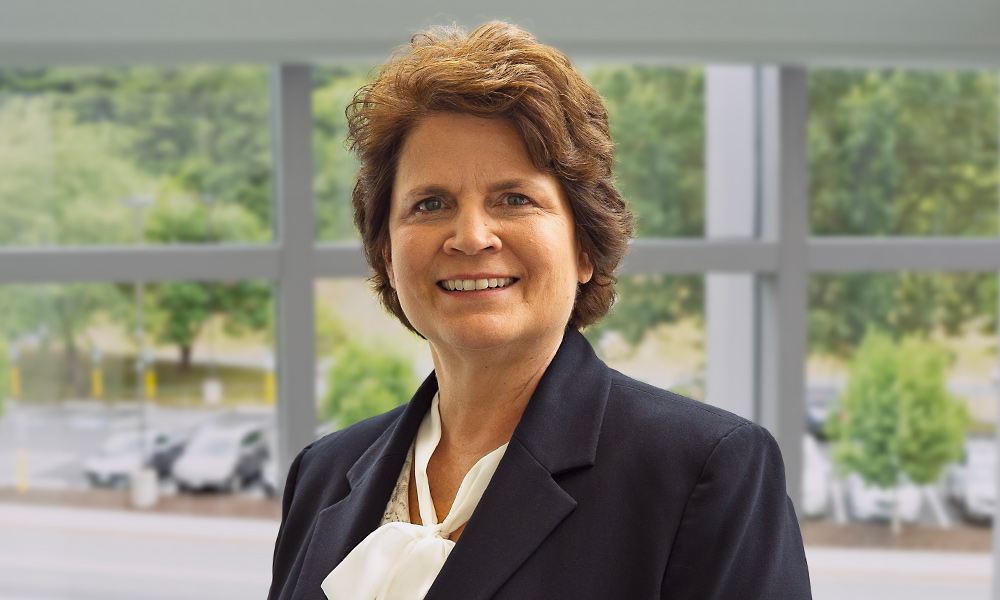 SUMMARY: School of Accounting graduate returns to JMU College of Business in senior leadership position.
---
James Madison University's College of Business enters the 2023-2024 academic term with two new leaders at the helm.
Cheryl Yoder Mast ('86) has been named assistant dean for Finance and Personnel, after a national search facilitated by WittKieffer. She succeeds Kim Foreman ('95, '96 M.S.), who now retires after 27 years of distinguished service to JMU. 
Cheryl brings to her new position more than two decades of experience in financial administration. She previously served as the chief financial officer for the Rockingham County Public Schools. In that capacity she oversaw a $164 million budget and some 2,000 employees.
"It has been an honor and a privilege to devote nearly 26 years to the Rockingham County schools," Cheryl said. "I believe public education to be one of the strongest foundations for a healthy community."
Cheryl holds a BBA in Accounting from JMU and an MBA from St. Joseph's University in Philadelphia. Prior to assuming her duties with the Rockingham County schools in 1997, she was an accountant in the Finance and Reporting Office at JMU and for several public accounting firms in Virginia and Pennsylvania. She also served as an instructor in JMU's School of Accounting.
"I am very excited to begin this new chapter in my career," Cheryl said. "I am very grateful and happy to be returning to JMU — and more specifically to the College of Business — to assume this new role."
The Hart School of Hospitality, Sport and Recreation Management is meanwhile pleased to announce that David Shonk will serve as its interim director pending appointment of a permanent replacement. David previously served as coordinator of the sport and recreation-management program.
David has been a member of The Hart School faculty since 2007, and was elevated to the rank of full professor in 2019. He holds a doctorate in sport and exercise management from The Ohio State University and a Master of Science in not-for-profit management from the University of Maryland. He received his undergraduate education at Virginia Tech.