News
Back in the civilian ranks and looking to lead
---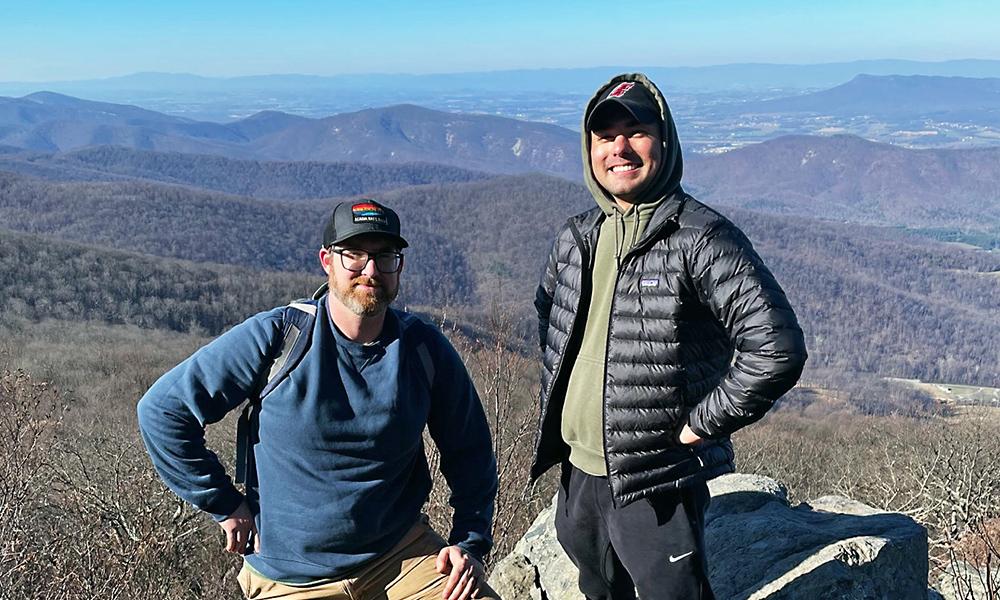 SUMMARY: Outreach program teaches veterans how to apply lessons learned on-duty.
---
A leadership-development program specifically designed for veterans of the U.S. Armed Forces is poised to emerge this spring from its pilot phase into full-fledged implementation. 
Offered by JMU's School of Strategic Leadership Studies, the Community Leadership Course for Veterans seeks to hone the baseline leadership skills veterans have already acquired through their military service. It consists of a nine-session sequence of specialized workshops, and is open to veterans who either attend JMU or have been drawn from the wider community of the central Shenandoah Valley.
The CLCV program emulates features of "Leadership Pittsburgh," a course originally brought to JMU by Army veteran Nick Swayne ('20 Ph.D.), founder of the JMU X-Labs and former executive director of 4-VA, an alliance among JMU and seven other public universities across the Commonwealth of Virginia. The mission of 4-VA is to promote collaborations that leverage the strengths of each partner university. 
CLCV facilitator Lori Ann Bennett notes that "Leadership Pittsburgh," which Swayne obtained permission for JMU to modify, is geared to an urban setting, in contrast to the more rural context typical of Harrisonburg and Rockingham County.
"So, we adapted the program to suit our needs," she says.
Among those who took part in CLCV's pilot phase was Daly Simon, a veteran majoring in Computer Information Systems & Business Analytics at JMU. The capstone of his involvement in the program was the launch on November 19 of "Boots + Grinds," one component of which encourages local coffeehouses to offer monthly coffee-hours that foster the formation of personal connections among younger veterans.
"It's about getting veterans — not just at JMU, but throughout the area — to come out and have a cup of coffee and just talk," he says. 
The "boots" element of the program focuses on hiking excursions in Shenandoah National Park organized by Simon's fellow CLCV participant Mark Sackett, a former Marine.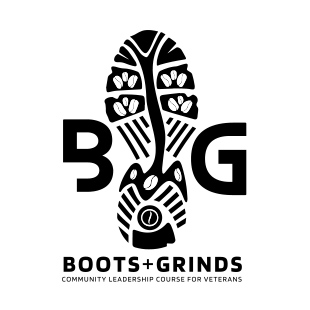 Simon enlisted in the Army immediately following graduation from high school, and spent his four-year tour of duty as a satellite-communications operator at Fort Bragg, North Carolina. He says he selected his JMU major because it "comes closest" to what he did as a soldier.
"I really enjoyed what I did in the Army, so CIS/BSAN is a great degree program for me," he says.
Chief among the leadership skills cultivated by the CLCV is "team-building," according to Simon. "We're a team, so everything is team-based," he says.
"Instead of 'I did something,' it's always 'we did something together,'" says Simon, who arrived at JMU already having led teams of soldiers at Fort Bragg.
Cultivating, leveraging, supporting and employing competent leaders are among the functions essential to the viability of all types of organizations. CLCV emphasizes fundamental leadership skills veterans already possess and matches them with the needs of community business leaders in order to develop projects that encourage cross-institutional collaboration.
CLCV encourages veterans to become more visible within their communities through advertisements, social media efforts, veteran-friendly events and collaborative community-outreach strategies.
At the same time, it provides them with a point-of-entry through which they may be welcomed into institutions of higher learning to pursue advanced degrees or transitional careers.
JMU has indicated it intends to work directly with other members of the 4-VA alliance to make the CLCV training more widely available. More than 780,000 veterans live in the Commonwealth of Virginia, with veterans of the Gulf War constituting the largest subgroup.