News
B-cubed sends its second wave
---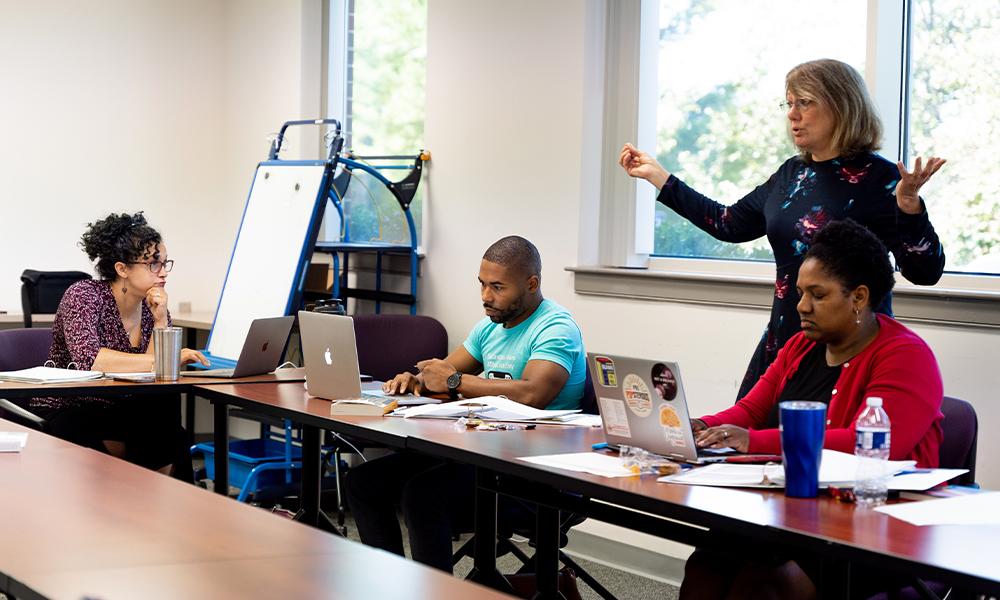 SUMMARY: New set of small-business owners queue up for coaching.
---
The Black- and Brown-owned Business Growth Program ("B-Cubed" or B³), an initiative organized by local partners of the Shenandoah Valley Small Business Development Center (SBDC), is thriving in its second year of existence.
Since the launch of the program in April 2021, it has served 38 Harrisonburg-area entrepreneurs. They represent a mix of established and newly launched businesses in the City of Harrisonburg and/or Rockingham County.
The members of the program's October 1 cohort range from a food-truck and catering-service operator who specializes in Afro-infused cuisine, to a provider of residential lawn-care and pressure-washing services, to a certified dog trainer.
Amethyst Carter, another participant, is the owner and principal instructor at Remix, a dance studio she opened in May on the courthouse square in downtown Harrisonburg.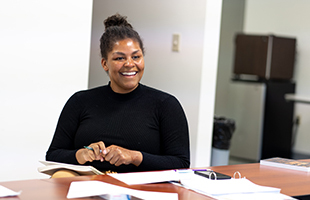 "Being a new business-owner is lonely and frightening at times," Carter says. "I am so grateful B-Cubed is providing me the right tools to pull from my belt when needed."
B-Cubed provides support to previously underserved members of the community with the goal of increasing their business savvy and helping them build professional networks. It also serves as a conduit for the distribution of grant money.
Among the types of assistance from which participants may benefit are:
Assessment of needs and identification of next steps for success.

Business counseling with an SBDC advisor to discuss goals, needs, opportunities for growth and a path forward.

Connections with experts who can provide coaching on topics ranging from marketing to bookkeeping.

Potential for mini-grants.

Pairing with Chamber of Commerce members to learn the benefits of Chamber membership and networking events.
B-Cubed is open to any existing Black-and Brown-owned business in Harrisonburg and/or Rockingham County. Eligibility also extends to any Black or Brown person residing in either of those jurisdictions who seeks to start a business in the Harrisonburg-Rockingham metropolitan area. Participation forms for the January 1, 2023 cohort are now being accepted.
The Shenandoah Valley SBDC is one of 27 such centers across Virginia that provide professional business advice, training and information resources to help grow and strengthen local businesses and the commonwealth's overall economy. It is hosted by James Madison University's College of Business.
The SBDC's partners in the B-Cubed program include the City of Harrisonburg's Office of Economic Development, Harrisonburg Downtown Renaissance and the Harrisonburg Rockingham Chamber of Commerce's Diversity Council.