//www.jmu.edu/_images/cob/page-headers/cob-enews-header-2000x666.jpg
College of Business eNews: February 2022
College of Business
College of Business eNews: February 2022
---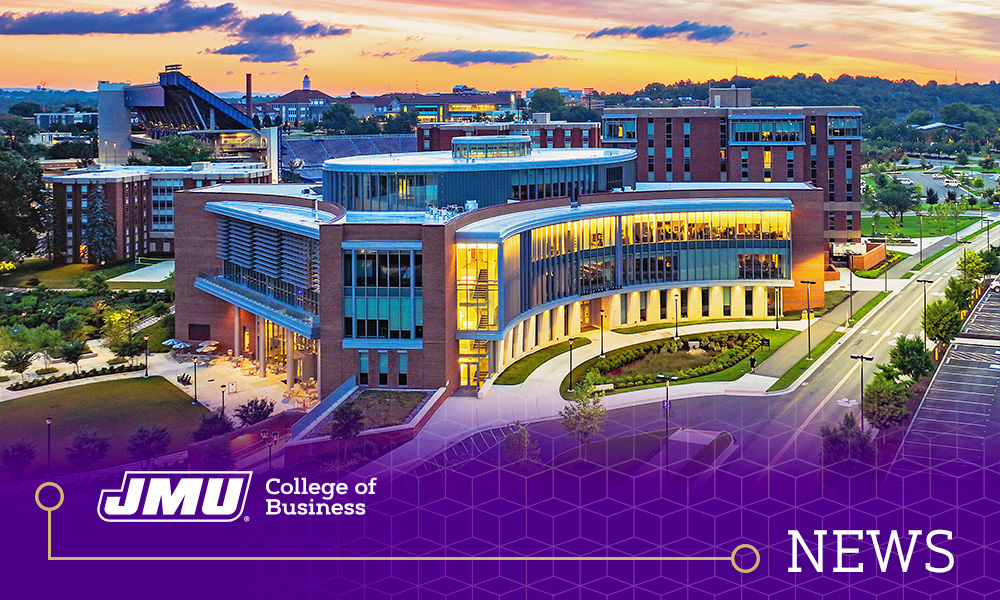 Featured Story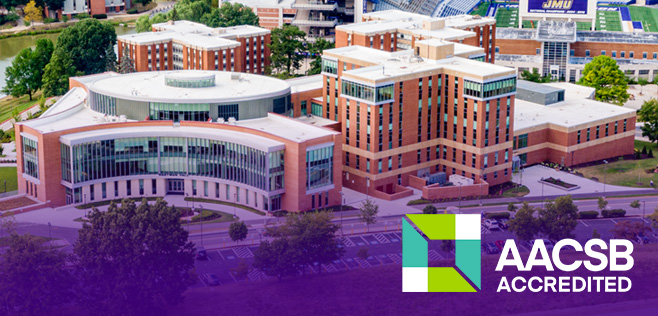 With re-accreditation secured, CoB projects five more years of continous improvement
The College of Business and School of Accounting at JMU have been accredited since 1982, and must undergo a continuous-improvement review every five years in order to retain that status. This past year, a committee consisting of representatives from across CoB units was organized to make the case. Read the results.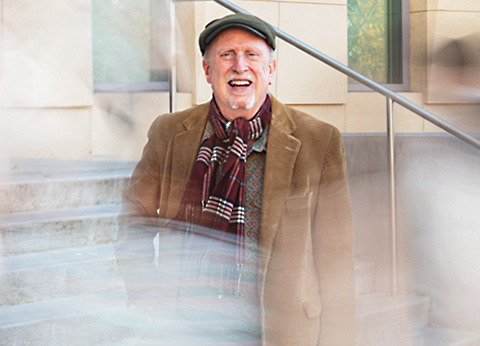 Scholarship winner knows he stands on the shoulders of benefactors from long ago
Student scholarship recipient marvels at donors' generosity and reflects on how his life has been impacted. Read the story.
Investments announced for student-led startups
Three student-led startup companies receive seed capital from the new Bluestone Seed Fund managed by the Gilliam Center for Entrepreneurship. Learn about the three new businesses.
Finding her calling
Alumna's JMU education in international business and French underpin her environmental advocacy. Read more.
Hours of operation:
Mon - Fri: 8 a.m. - 5 p.m.