News
Retiring economics AUH saluted for efforts to promote economic literacy
---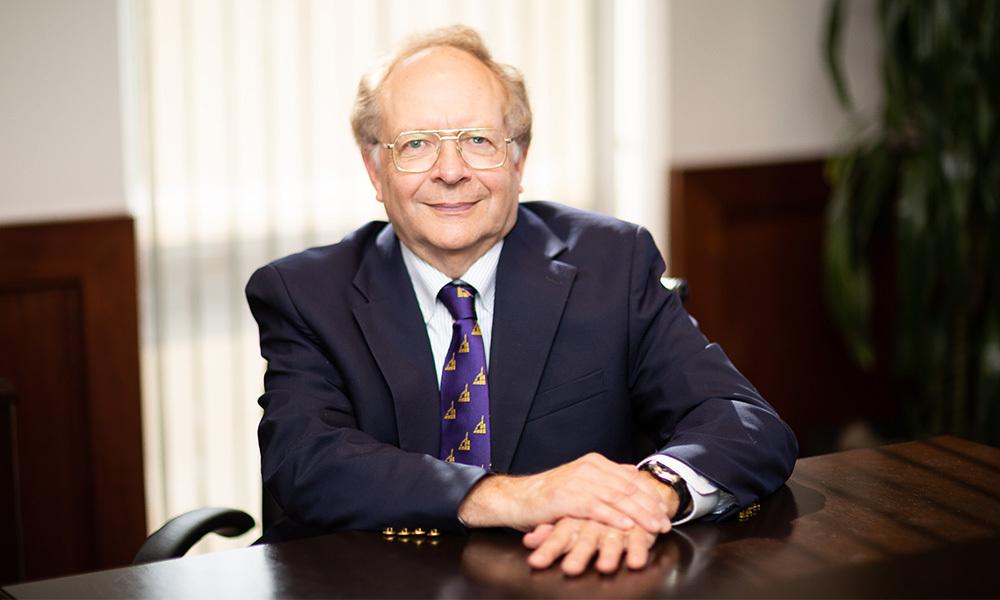 SUMMARY: Economics education advocacy group honors retiring JMU professor with the J. Curtis Hall Award.
---
By David Doremus
William Wood, professor of economics and academic unit head, was recently named recipient of the J. Curtis Hall Award. 
Given since 1988 by the Virginia Council on Economic Education, the award recognizes a community leader who has devoted a significant amount of time and energy to the cause of economic literacy in Virginia schools. 
Bill, who will retire in June 2022, has served for more than three decades as director of the Center for Economic Education.
During this time he has carved out a substantial niche coaching K-12 teachers on how to provide their students with engaging and interactive lesson plans and activities focusing on economics.
Bill's contributions to the field were previously recognized in 2002, when he was named one of the inaugural winners of the Kenneth G. Elzinga Distinguished Teaching Award from the Southern Economic Association.
Among his many publications, Bill is a co-author of "Economic Episodes in American History," which was a recipient of the prestigious Gold Curriculum Award from the National Association of Economic Educators.
An innovative and unique textbook supplement for middle schools and high schools, it focuses on the role economics has played in shaping the American narrative.
Building on the book's success, Bill and his collaborators are currently at work on a companion volume that examines how economics influences the workings of government.