College of Business
CoB welcomes new major and program leadership
---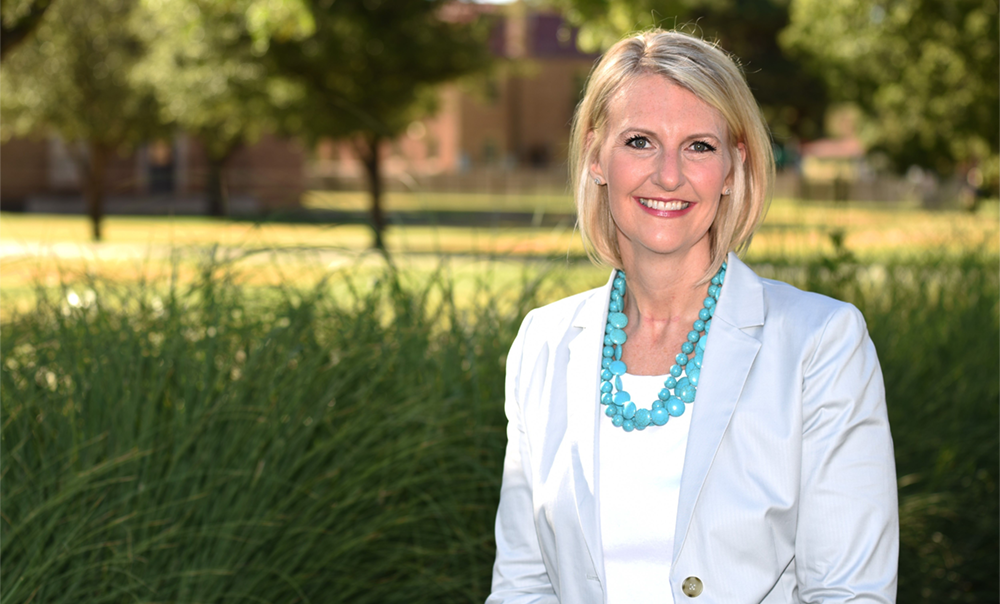 SUMMARY: The new academic year brings new leadership to some areas of the College of Business.
---
Pictured (above:) New academic unit head for department of management, Elizabeth Karam
The new academic year brings new leadership to some areas of the College of Business.
Elizabeth "Liz" Karam is joining JMU as the academic unit head (AUH) for management. Most recently an associate professor with Texas Tech University's Rawls College of Business, Karam received her MBA ('06) from Michigan State University and her Ph.D. in organizational behavior and human resource management, also from Michigan State, in 2012. Karam brings with her an academic focus on leadership and a long-standing dedication to diversity.
Karam's personal leadership philosophy is largely based on authentic leadership theory, which is understanding one's personal values and experiences and ensuring that decisions and behaviors are consistent with one's true self. The four dimensions of authentic leadership include self-awareness, an internalized moral perspective, balanced processing of information and relational transparency.
Karam's undergraduate work began at the University of Chicago, though she transferred to and graduated from the University of Michigan. Her strong commitment to diversity stems from her studies at the University of Chicago, where her major in sociology had an emphasis in examining the social inequalities of race, class and gender. This exploration was critical to laying the foundation for her work in support of diversity, equity and inclusion that she brings with her to the CoB.
Irvine "Bud" Clarke will assume the role of program director for international business. Clarke came to JMU as an associate professor of marketing in Fall 2001. He served as AUH in marketing during the early 2000's and beginning Fall 2011, he transitioned into the role of interim dean of the CoB. Not only an accomplished administrator, in March Clarke was recognized as the CoB 2021 Distinguished Teacher.  
Pamela "Pam" Drake will serve as interim AUH for CIS. Drake was hired as the AUH in finance and business law in 2007 and after eight years of service returned to faculty. She also brings administrative experience as associate dean from Florida Atlantic University. She has served as a CFA Consultant since 2008.