Center for Entrepreneurship
Student entrepreneurs share their vision in Incubator Exhibition
---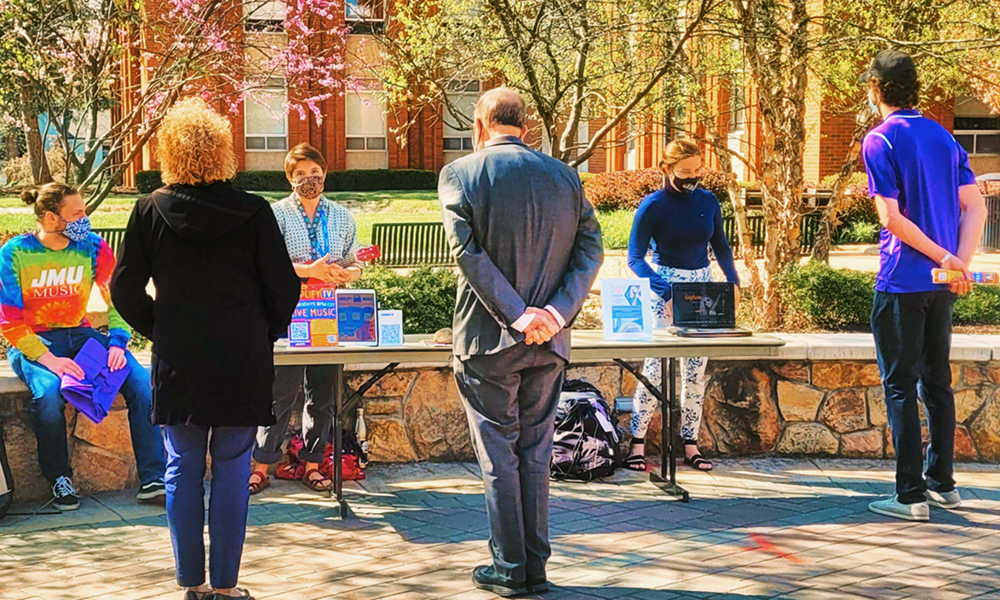 Taking advantage of a perfect spring afternoon and the expansive patio behind Hartman Hall to make this event safe, the Gilliam Center for Entrepreneurship presented their first Incubator Exhibition on Friday April 16th. This event, featured eight student-founded ventures that have been working with GCFE in the Academic Year Incubator program.  
Some ventures share their current prototypes or shared their products. For all students, it was an opportunity to talk about their businesses with fellow students, and the faculty and staff who joined the event. 
"For young startups, it's so important they share their idea, articulate them clearly and in a way that gets people excited about what they are doing," GCFE Assistant Director Katie Overfield-Zook said of the event. "The students were so energized to talk about their ventures and celebrate all their hard work." 
Many of the students from the GCFE Academic Year Incubator will move to the GCFE Summer Venture Accelerator where they will receive even more guidance for their startups to launch and scale their business to even greater success.