SSLS hosts its second Leading Change Conference
News
---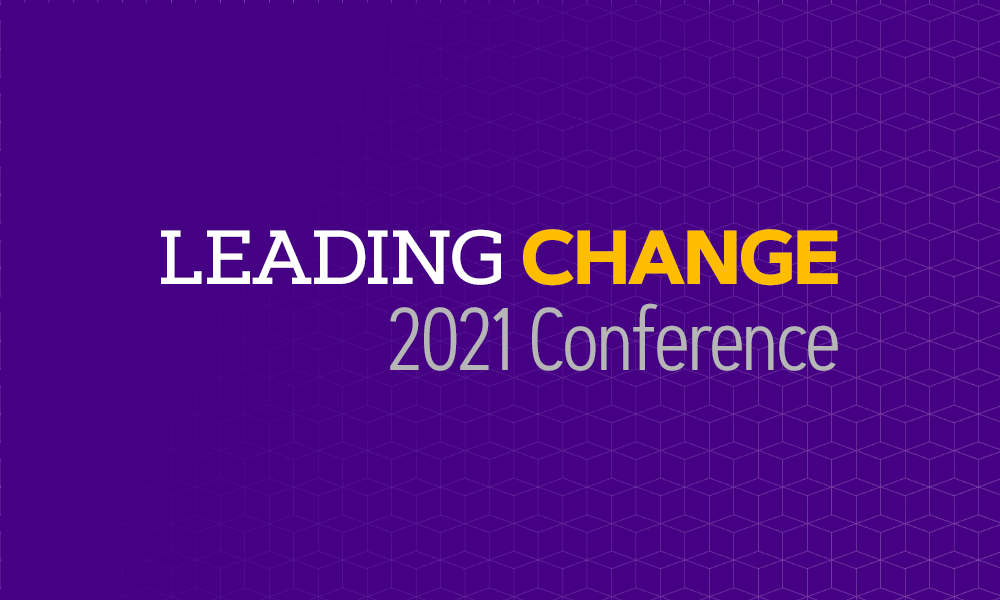 ---
JMU's School of Strategic Leadership Studies (SSLS) recently hosted its second bi-annual Leading Change Conference (LEADCC), following the success of the inaugural 2019 conference. 
The LEADCC was developed as a regional interdisciplinary leadership conference as a means of giving scholars, especially emerging scholars and graduate students interested in the field of leadership, an opportunity to present their research without requiring national or international travel. 
The 2021 event featured more than 16 expert panels and paper presentation sessions that spanned a variety of leadership topics, including organizational contexts in higher education, nonprofit and private sectors, leadership and systems thinking, leadership development, leader-follower relations, e-leadership and more. The top papers in the best doctoral and best overall paper categories were awarded $250 prizes in recognition of the quality of their scholarship and research. 
This year saw the conference reach much further than its intended Virginia and surrounding states in terms of participation. "The need to hold the conference virtually in 2021 enabled us to extend our reach," said Adam Vanhove, professor of Strategic Leadership and conference chair. "In addition to our regular programming, we had half a dozen panels filled with experts from across the US and Europe. Attendees came from over 40 different institutions and organizations. All of this contributed to the conference's success this year and, hopefully, the continued growth of the conference in the future."