College of Business
QFIN officially designated a STEM major by state council
---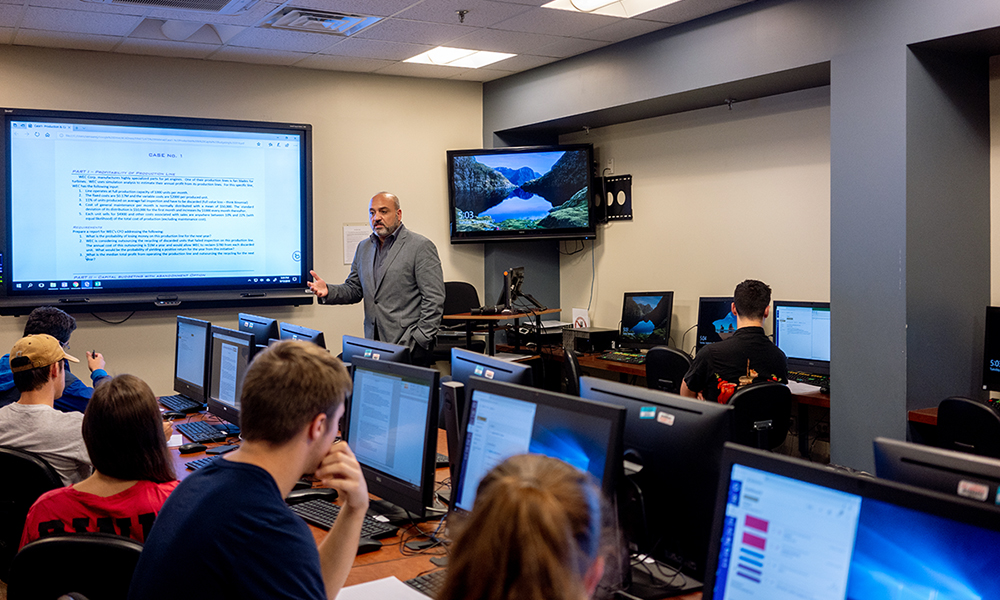 The Quantitative Finance (QFIN) B.S. major at the College of Business has been designated a STEM program by the State Council of Higher Education for Virginia (SCHEV). The change in Classification of Instructional Programs Code (CIP Code) has been approved effective fall 2021, and goes beyond simply being a clerical change.
The change opens up further options for student scholarships based in STEM, and it allows international students on an F-1 visa to apply for a 24-month extension for the optional practical training they may seek.
"Most finance programs with a STEM designation are masters of science programs," explains finance department head Hui Sono; in fact, both Harvard and Cornell added graduate-level STEM designations to their business programs recently. "Our QFIN program is one of the few finance programs in the nation at the undergraduate level for STEM." The QFIN program joins CIS as the second undergraduate STEM program at JMU's College of Business.