Computer Information Systems
Alumni and faculty team up to help provide internship opportunities
---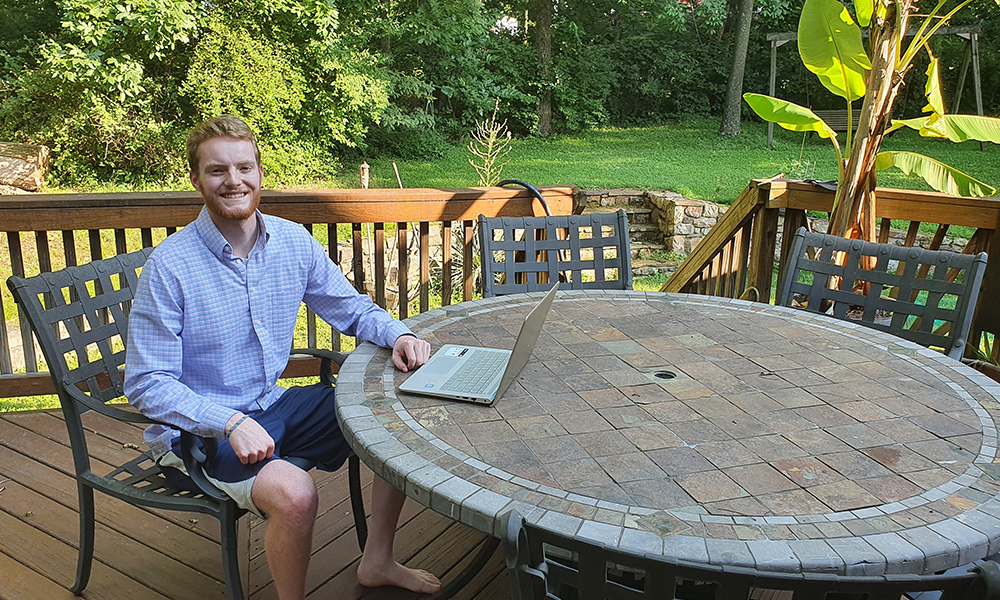 Among the many adjustments students have been faced with in recent months is the amount of internships cancelled for reasons both practical and financial. Some companies had stopped looking for interns in April, some had cancelled internships by May, and others didn't organize for interns this summer at all.
Virtual and distance learning could have placed barriers between students and professors, but in some cases, motivated alumni, faculty and students found a way to keep communication lines open for business.
Susie Bonvouloir ('83), a College of Business Board of Advisors member and the chief people officer at GCOM Software, along with GCOM's chief product officer, decided they had a great role for an intern to do some short-term market research and competitive analysis. In late May, Bonvouloir contacted CIS professor and career advisor Tom Dillon, who in turn emailed out the internship posting to CIS juniors requesting that anyone interested in the posted internship email back a resume.
It only took about 20 minutes for Dillon to get the first reply, and within a day he had a pool of very qualified junior CIS majors to send off to Bonvouloir. She and GCOM were so impressed with the candidates Dillon passed along that they hired two CIS majors for internships, Ivan Jackson and Wes Jamison. According to Bonvouloir, "They're just getting started, but already doing great!"
Jackson took a position as a product management intern. He calls his department "very entrepreneurial," and spends the majority of his time doing competitive research and formulating specifications for potential software products. After having his summer plans with SMAD in Los Angeles cancelled, he spent a lot of time trying to find a different local or remote internship but was unsuccessful. "I realized before spring break that my internship plans were likely to get canceled and approached Dr. Dillon for advice, and he was incredibly helpful," Jackson said. "When he sent out the email that GCOM was hiring I jumped on it and can't thank him or Susie Bonvouloir more for the opportunity."
Wes Jamison landed a role as an operations intern. Despite working from home, in his typical work day he "usually listens-in on a few calls each day where I don't directly participate yet, but take notes and learn about the company and team," he says. "As I've learned about the company and gained a better understanding of our team's function, I've been able to complete more individual tasks and attend more focused meetings where I try to contribute as best I can."
Jamison too credits Dillon with his success at finding an internship. "By the time June rolled around and I hadn't heard back from any of the companies I applied to, I had pretty much given up all hope on finding anything for the summer. That's when I got that email from Dr. Dillon." The thankful Jamison continued, "I can safely say I would not have this internship without Dr. Dillon."