Marketing
Marketing faculty honor outstanding graduates with awards
---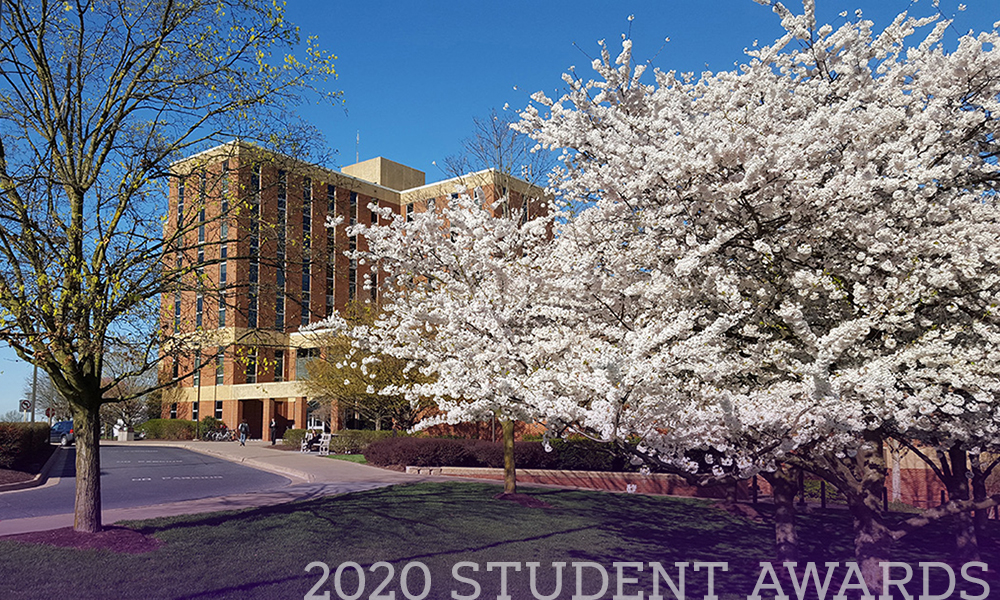 ---
Each May the marketing department faculty recognize exceptional seniors that have distinguished themselves over the course of their major studies. Please join us in honoring the outstanding graduates who are recipients of these student awards.
Mary Grace McGregor has been selected as the Outstanding Student in Marketing. She is a member of Beta Gamma Sigma and serves as a sales leader for the Center for Professional Sales. Before coming to JMU as a sophomore, Mary Grace was a member of the University of Richmond soccer team. At JMU, her lifelong interest in the sport has continued, as she has served as the vice president of Women's Club Soccer since spring 2018.
Patrick C. Maercklein has been named as this year's recipient of the Marketing Faculty Award for Excellence. Along with his major in marketing, Patrick will earn a minor in supply chain management. Patrick came to JMU after completing his freshman year at East Carolina University. At JMU, he has actively participated in DECA and in intramural sports. This summer, he will complete his certification as personal trainer.
The Marketing Department annually recognizes two students for outstanding performance in the activities of the Center for Professional Sales.
Ashley J. Batitto is this year's recipient of the Outstanding Female in Sales. Ashley is a member of Mu Kappa Tau, the international honor society for marketing majors. In addition to earning a concentration in professional sales, Ashley also minors in communication studies. Ashley has participated in numerous activities while at JMU, including as a sales training coach and mentor for the department's sales center and is a two-year member of the college's Student Advisory Council. As an additional note, Ashley has been a student assistant to the marketing and management departments since the beginning of her freshman year at JMU.
Kyle R. Wolff earned this year's award for Outstanding Male in Sales. As a member of the Professional Sales Club, Kyle served as president, and earlier as the vice president of corporate relations. For the past three years, Kyle has been a JMU Student Ambassador. He is also a member of Pi Kappa Alpha social fraternity. Common to these latter two activities has been Kyle's efforts at fundraising, which have aided in the raising of over $23,000 for charitable and community purposes.
Jenna L. Clark is this year's recipient of the JMU Digital Marketing Student Award. The winner of this award is chosen annually by Workshop Digital of Richmond, VA, which was co-founded by JMU alumnus Brian Forrester. Jenna will earn her B.B.A. in marketing this spring, and she will also receive a B.S. in media arts and design. Jenna is a member of Mu Kappa Tau and served as vice president of communications for Delta Mu Sigma, the honor society for outstanding students in digital marketing. This spring Jenna was also selected to participate in MKTG 477, the digital marketing practicum.