Economics
Economics faculty honor outstanding graduates with awards
---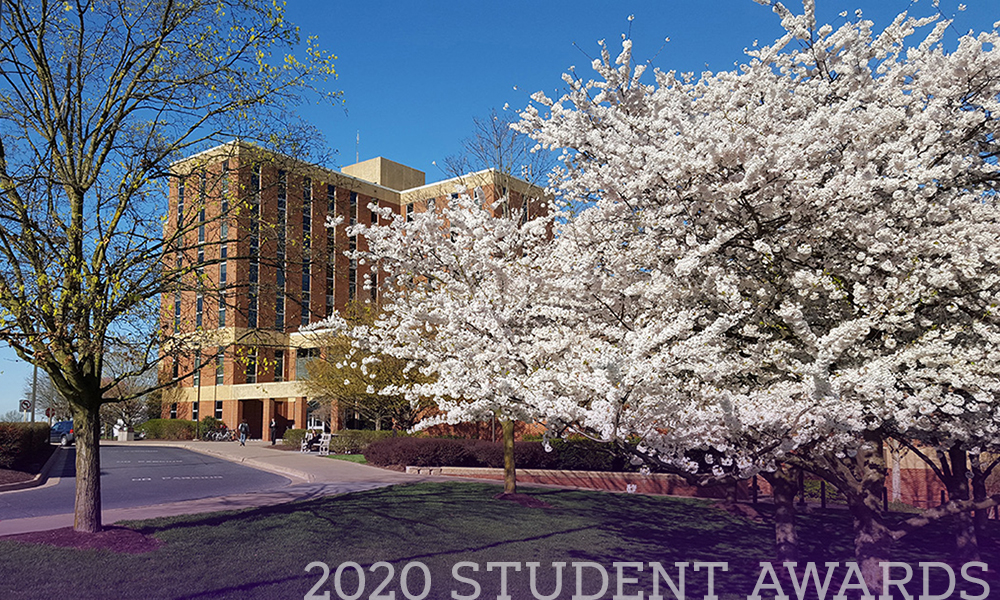 ---
Each May the economics department faculty recognize exceptional seniors that have distinguished themselves over the course of their major studies. Please join us in honoring the outstanding graduates who are the recipients of these student awards.
Joseph Kauffman and Harrison Hooper built a strong friendship as economics majors at James Madison University, so it was only fitting that they won the department's top two awards in spring 2020. Kauffman received the Faculty Award for Academic Excellence in Economics and Hooper won the Outstanding Senior in Economics Award.
Not only did they win awards together, they wrote their Honors College thesis as a team, titled "An Economic Analysis of the Short-Term Rental Market." The two students built econometric models to explain local government regulation of platforms such as Airbnb; then, after examining public interest and special interest models, they documented that local regulation is highly idiosyncratic and not easily explained by economic and demographic factors.
Joseph Kauffman—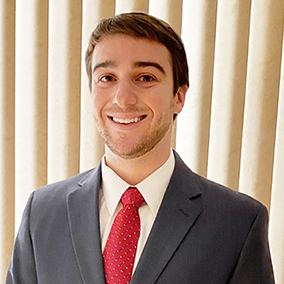 "I was born and raised in Virginia Beach, Virginia and immediately fell in love with JMU on a college visit during my junior year of high school. The past four years have been incredible, and I credit that to the amazing environment this special school creates for its students. This award is especially meaningful to me because it is the Faculty Award for Academic Excellence in Economics—with an emphasis on the word "faculty." I would not be where I am today without the amazing professors that have taught me and guided me throughout my college career. After graduation, I will be joining Deloitte in their consulting practice as a Business Technology Analyst in Arlington, Virginia. I cannot wait to see my education in economics help me in consulting, and I look forward to assisting JMU students and the community in any way I can as a proud alumnus."
Harrison Hooper—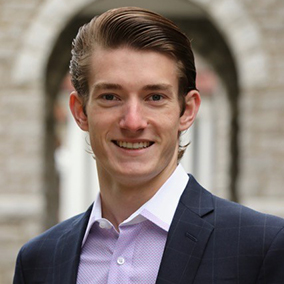 "As an unmotivated high school student from Virginia Beach, I was skeptical of my academic abilities as I entered college. However, with the combination of setting ambitious personal goals and my family, friends and professors endlessly supporting and encouraging me over the last four years, my apprehension dwindled. Pursuing the economics major tested and evolved my analytical skills necessary in both business and life.
I am immensely honored to receive the Outstanding Senior in Economics Award for the 2020 graduating class. JMU has given me lifelong friends, an incredible education and most importantly, prepared me to live a meaningful and honorable life. This fall, I will continue pursuing my passion for finance as I begin my masters in commerce at the University of Virginia. It has been a privilege to enjoy the JMU community, and I look forward to continuing as an alumnus."
"An Economic Analysis of the Short-Term Rental Market" abstract:
In recent years, short-term home rental companies such as Airbnb and Vacation Rentals by Owner (VRBO) have grown in popularity throughout the United States and the world. The lack of regulation of this rapid growth, which stemmed from the legal grey area these rentals fall under, caused some states to adopt specific regulatory policies. These regulatory policies attempt to better monitor this sector, to tax rental earnings and to reduce perceived negative externalities to this new market. This thesis researches the benefits and costs of short-term rentals (STRs) provide to cities and the regulatory implications on the growing rental market. Using census data along with a STR regulatory index developed by the R Street Institute that focused on measuring city-level regulations, this paper presents evidence that city-level regulations of STRs were largely idiosyncratic. Although no widespread common factors explain regulatory decisions, local sales tax rates, residents' political policy preferences, city population age, and owner-occupied median home values were found to have some influence in explaining variations among cities in short-term rental regulation.