International Business
Igniting the supply chain for Pale Fire
---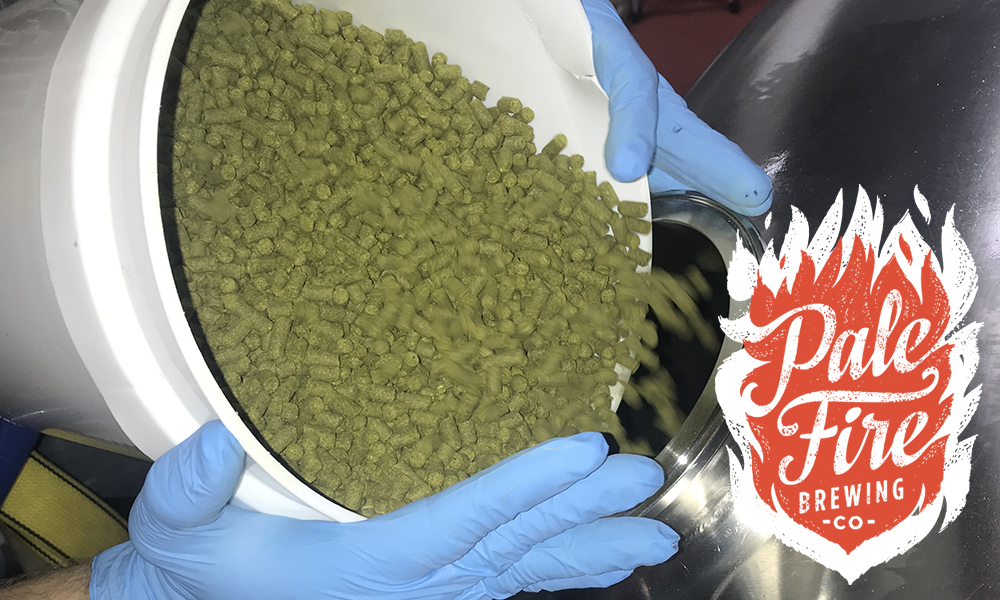 Ben Trumbo, the head brewer at Pale Fire Brewing Company in Harrisonburg, has a problem. As a brewer, he is selective about hops, one of the most important ingredients in beer. So important in fact, that along with water and barley, hops were the only ingredient allowed in beer-making according to a 1516 law in Bavaria.
While some aspects of the art of brewing have changed, the need for different varieties of high-quality hops to create palate pleasing beers remains. And that is Trumbo's problem: when hops have to be ordered years in advance to allow time for cultivation, how can he have enough on hand to ensure company growth without having to pay added storage fees for excess?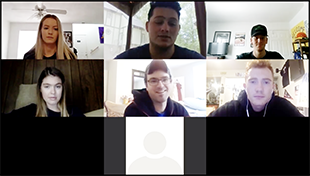 So Trumbo met with management department head Laura Leduc and professor Mert Tokman, who decided that students from the global supply chain management (GSCM) minor program could help find a solution. Tokman assembled an interdisciplinary group of supply chain students for an independent study course and the search for data-driven answers began.
After an initial meeting, the team worked on a variety of approaches. Riley Geiger and Julia Thompson gathered data from Pale Fire's supplier contracts to create a spreadsheet model for them to forecast future hop needs; Ben De Leo and Rachel Johansson obtained and analyzed historical data on hop sales by month, identifying specific trends to determine the best times of the year for Pale Fire to sell specific types of their hop surplus; and Dylan Tracey explored an alternative option to offload hop surplus in the retail market by creating Pale Fire brand home brewing kits to be sold on Amazon, gathering competitive data from Amazon and other databases to provide Pale Fire with specific costs and revenue projections.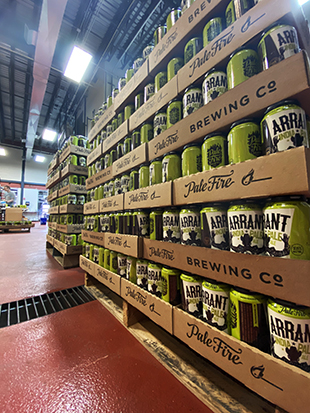 The results provided in the team's report are encouraging for Trumbo. "The report and accompanying spreadsheet additions have provided excellent insight into not only the quantitative value of our hop storage fee situation, but into other approaches that can mitigate the liabilities associated with these fees," he says. "The team also did an excellent job of integrating the spreadsheet additions into Pale Fire's existing hop planning spreadsheets, saving valuable time."
From an academic point of view, Tokman believes that "these types of hands on experiences are invaluable for students where they can apply what they learn in classrooms to real life supply chain problems. Not to mention, it will be a very attractive line on their resumes that would provide an extensive talking point in job interviews." He is looking to expand these types of opportunities to more supply chain minors, and is in talks with Deloitte's supply chain division to develop a summer project for GSCM minors especially for those students who lost internship opportunities because of covid-19.
Trumbo is excited about the opportunity to continue to partner with supply chain students. "We will certainly be utilizing the additions they made to our existing hop planning spreadsheets, and strategies developed for the sale of surplus inventory," he says. "Going forward, I would like to find a way to incorporate additional years into the storage fee forecaster, and to refine the ability of the entire hop planner to be as efficient and automated as possible. If future teams work as well together as this one has this semester, I am sure these goals can be accomplished."