Marketing
Three Dukes place in top 40 of the National RNMKRS sales competition
---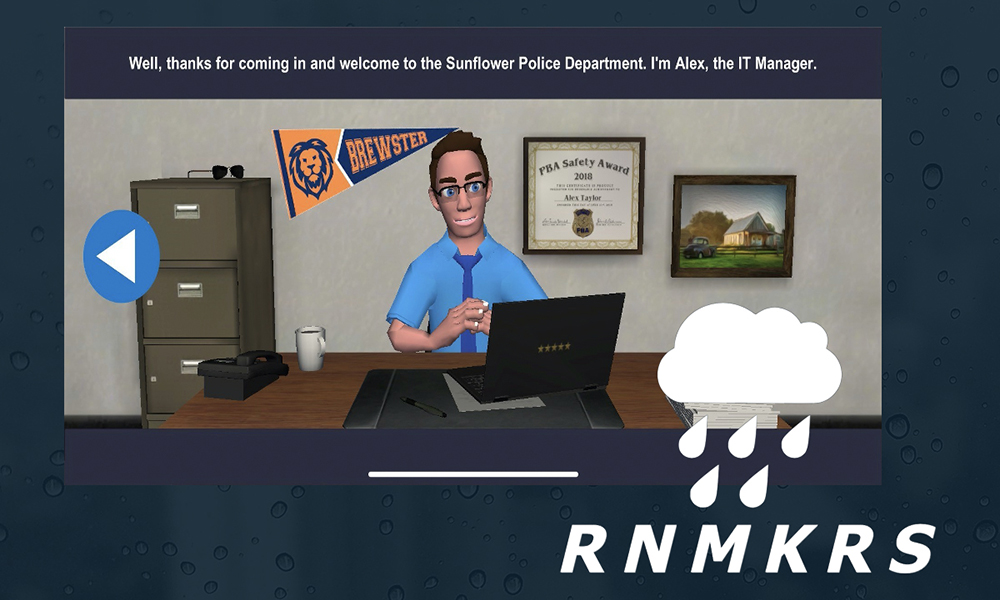 Pictured above: Still from virtual sales competition, along with RNMKR logo
---
On April 16, 2020, JMU students along with close to 1500 other students from 48 other universities competed in the RNMKRS virtual sales competition. Lexie Leeds, a junior marketing major took third; Abby Kelly, another junior marketing major, placed 5th overall; and Fletcher Allred, again a junior in marketing, landed in the 33rd spot. But this story is about more than just a sales competition. This is a story about how JMU students showed resiliency and flexibility to pivot in their sales course. In this RNMKRS national competition, the JMU students showed how they shine on the national stage.
A little over a year ago, a group of sales professors including JMU's Andy Wood partnered with some experts in artificial intelligence to bring the pedagogy of professional sales into the 21st Century. Joining this RNMKRS faculty alliance were organizations such as Dell Computers, Hubspot and Direct Selling Education Foundation. Fast-forward to April and in the midst of a pandemic, and JMU students found themselves 'selling' a bot on their phones.   
For the JMU students it was more than a sales competition, it was the pivot that Wood developed as the marketing 430 class, Professional Sales, went online. Suddenly a course that completely relied on in person sales call role-plays needed to find a way to complete the course while maintaining social distancing. And the students needed to prepare virtually.
No longer would the students be sitting in the sales labs of Showker Hall, but rather they would be operating from their homes or apartments and selling to a bot. The students were surprised but undaunted when they found out they would be selling to a robot. They had three weeks to get use to the technology and the artificial intelligence that would be their new customer.