Marketing
Driving growth through innovation
---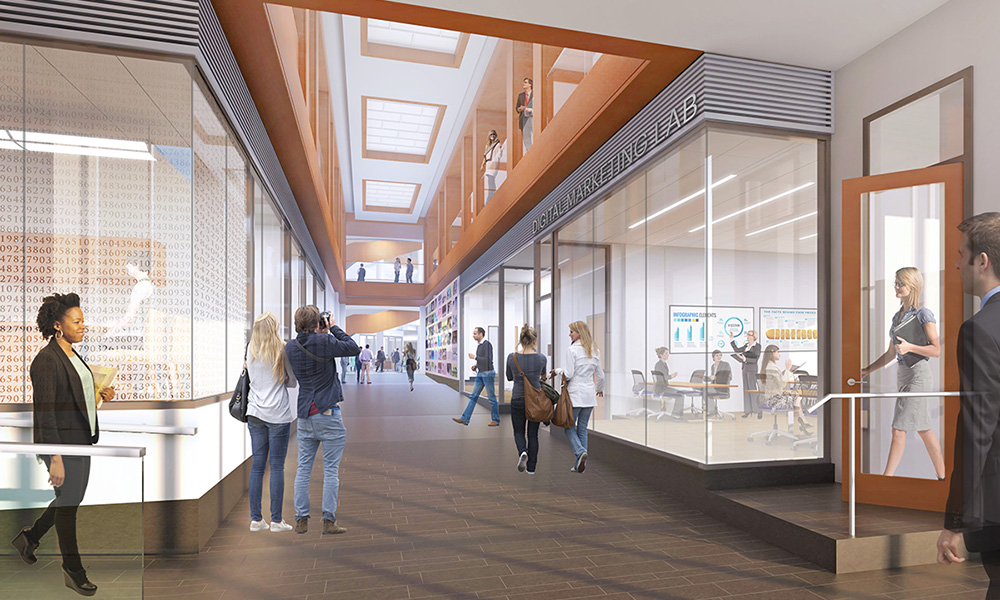 Above: Rendering of digital marketing lab in the CoB Learning Complex
---
Just as marketing drives business growth, technology drives business innovation. In the College of Business' new Learning Complex, we've created a dedicated space for teaching digital marketing that seamlessly combines the two.
The new digital marketing lab is an enriched learning environment that allows small groups of students to work in teams while providing the professor the ability to share their work to a large central display. This extends the collective learning experience for the entire class. 
Professor of marketing Andy Wood will teach some of the first classes in the new space. He believes "the cutting-edge work stations will promote active learning by allowing students to work simultaneously on inter-related portions of the same digital project, in real time," and he is excited with the potential as he adapts his lessons for the enhanced technology.