College of Business
A day of giving and remembrance
---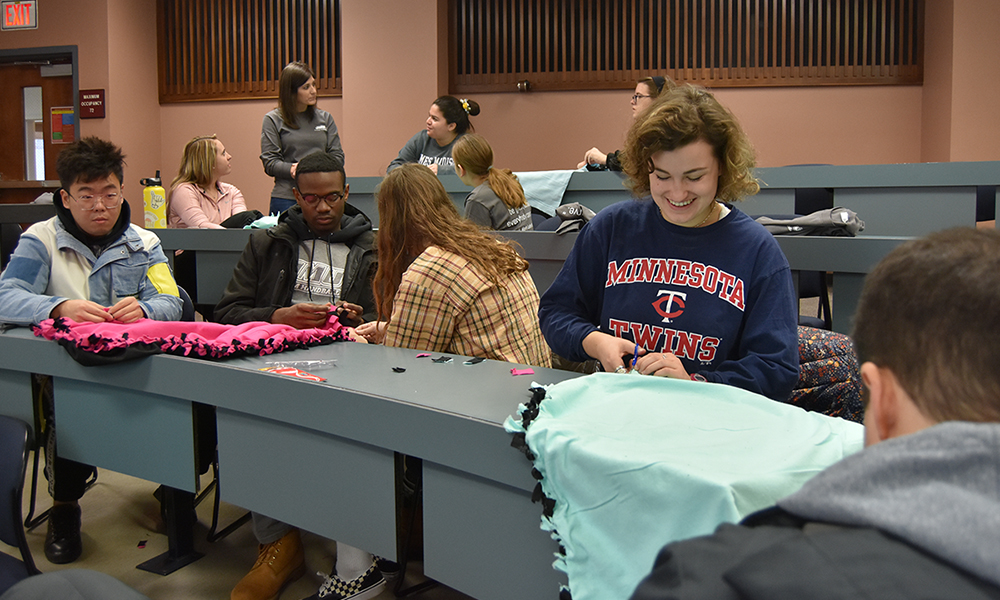 Above: CoB students and faculty assemble blankets for a MLK Day of Service project.
---
Though Martin Luther King Jr. Day was a federal and university holiday, members of the College of Business were hard at work celebrating the legacy of Dr. King. Along with corporate partner CommonWealth One,the CoB Diversity Council sponsored a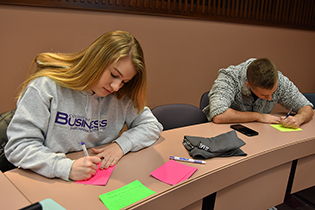 day of opportunities to give back and pay it forward. In addition to gathering canned foods and toiletries, coats and business appropriate clothing donations, volunteers could write letters to troops serving overseas, make dog toys for shelter animals and put together distinctive blankets for children in need.
Some 300 people pitched in both on and off site, with more than 150 hours of time spent directly on activities to benefit the community.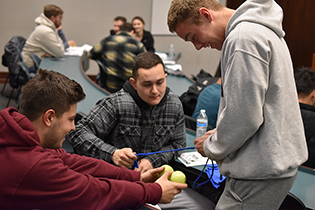 Erica Kann, administrative support for undergraduate programs and professional development and College of Business Diversity Council planning coordinator: "It was great to see students, faculty and staff coming in on their day off to participate. The event provided a great example for students to see the importance of being a good citizen within their local community."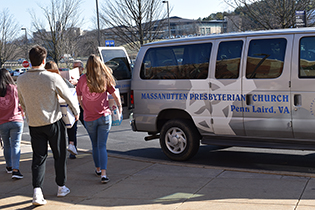 Keyshaun Howard, FBLA PBL President, finance major, junior: "Participating in these service events gives me the opportunity to pay my dues forward, and to help others who are not as lucky."
Mary Margaret Anthony, marketing major, entrepreneurship minor, senior: "I believe it is important to do the right thing, no matter what. I'm incredibly grateful that the College of Business hosts this annual service day."
Shana Wareechatchai, economics major, international affairs minor, data analytics minor, French minor: "It's about what you can do to improve your community and how you can impact the lives around you."