Master of Business Administration
JMU MBA Infosec program ranked No. 15 in nation
---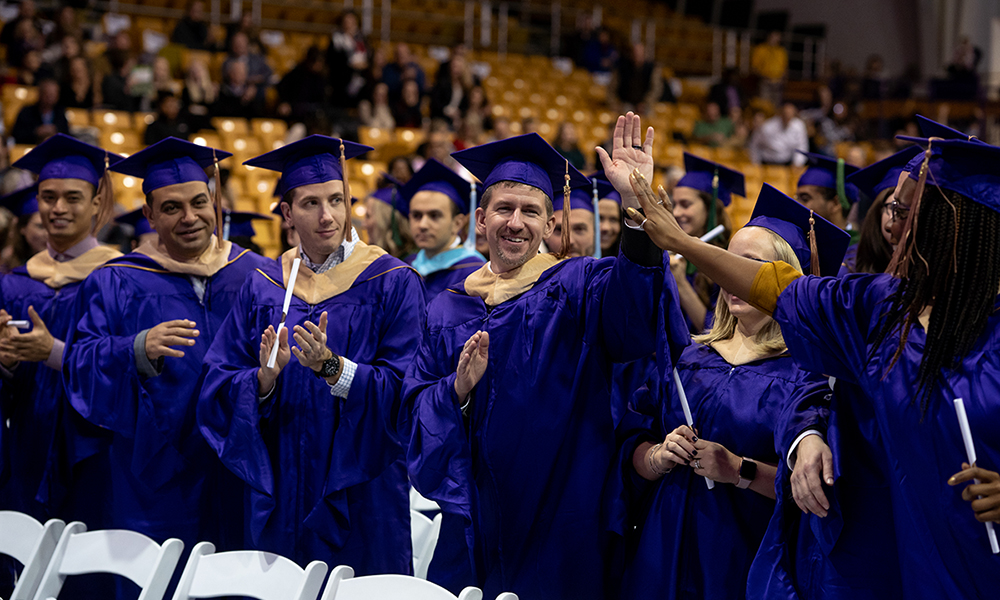 The online Information Security (Infosec) MBA at the JMU College of Business has been named No. 15 nationwide, up significantly from its position at No. 34 last year, according to the annual U.S. News and World Report rankings of MBA programs.
In order to develop the rankings, U.S. News looks at student engagement, faculty credentials and training, student services and technology, peer reputation and admissions selectivity.
For over two decades, JMU's Infosec program has prepared students to become managers with a strong understanding of business fundamentals and to understand the business implications of information security. The program focuses on managerial decision making, analytical problem solving, oral and written communication and application of theoretical constructs, all set in an information security framework.
MBA Program Director Matt Rutherford said, "We are pleased to be ranked as one of the top online MBA programs in the nation once again. Our improvement in this year's rankings reflects the fact that we are committed to student engagement by having small class sizes, frequent interaction between students and faculty, and a cohort model that allows students to build a network. It is a pleasure to work with our talented students, and we love to see how the JMU MBA program aids them in their progression in their careers and personal lives."