Computer Information Systems
CoB student named Forbes Under 30 Scholar
---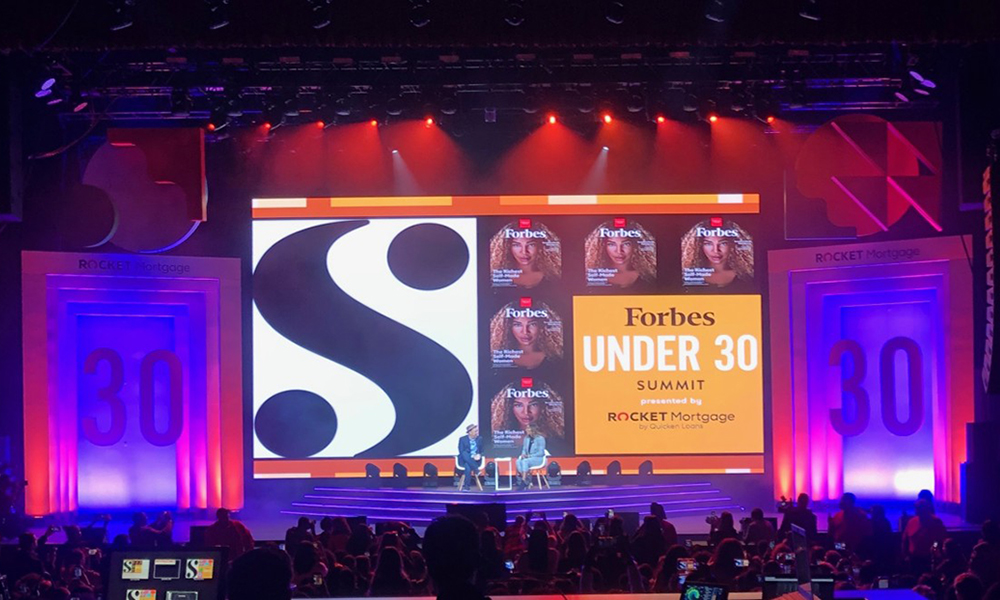 "I feel like JMU CoB has definitely prepared me for future opportunities," says Worathon "John" Zeng. "I just started the COB 300 program, and I'm seeing lots of useful skills and concepts that will translate really well to a professional workplace." But Zeng seems equally capable of producing his own opportunities, like say…being recruited from Thailand to join the JMU golf team.
In high school he was Southeast Asia Student Activities Conference (SEASAC) Champion and SEASAC Player of the Year for 2016, served as captain of the golf team at Ruamrudee International School in Bangkok, and was ranked No. 3 in his home country of Thailand in the 15-18 age division. After playing in a couple of tournaments in the U.S., he received an offer to come to JMU and play for the golf team as a freshman.
A junior now, Zeng decided this year to leave golf behind and put all of his energy into his studies as a double major in CIS and management. Not long afterward, he received an email asking him to apply to be a Forbes Under 30 Scholar.
While the process is somewhat mysterious to him, Zeng believes the email invitations to apply are sent out to students who are recommended by a mentor, with a focus on underrepresented groups. But after internships at Willow Tree and Luma Health and an externship at Goldman Sachs, he has had a few opportunities to impress a mentor.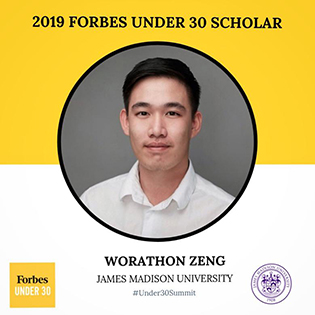 The Under 30 Scholar group is given exclusive access to events at the Forbes Under 30 Summit, an annual gathering of some 10,000 young people interested in business, which was held in Detroit in late October. The many networking opportunities and chances to talk with young entrepreneurs can prove life-changing.
For Zeng, that change came when he attended a presentation by Serena Williams, the tennis star and entrepreneur who has her own venture capital firm, Serena Ventures which funds underrepresented businesses. "Serena started as an elite athlete. Her giving mentorship to minorities in both tech and also business was really inspiring," he says. "It opened my eyes with regard to the importance of representing people who are usually underrepresented."`
Zeng's takeaway is to be more selfless in the future. "I'll be looking more at the nonprofit side," he says, "how to give back and provide opportunities for other people, and how to make the world in general a better place." Zeng hopes to begin this with a Q&A with Alpha Kappa Phi, a business fraternity.