Computer Information Systems
Student showcase digital ethics research
---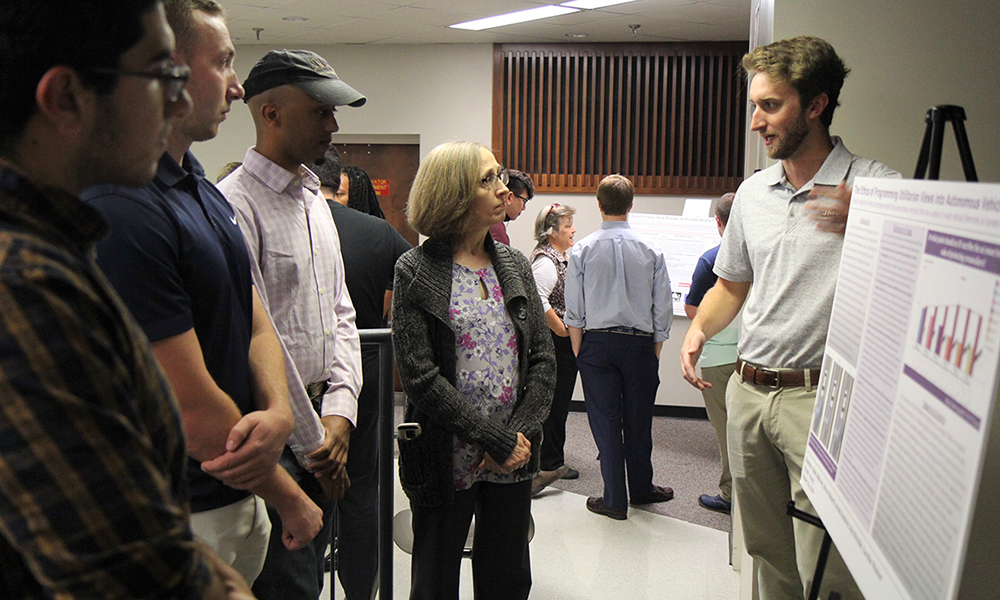 Pictured: A student gives a presentation in the 2019 Digital Ethics Showcase
---
Students in CIS 498 have been studying digital ethical issues and on Oct. 21 hosted a Digital Ethics Showcase to present their research findings.
Working in groups and utilizing research gathered from online articles, scholarly articles and Google Trends, students presented information on ethical issues such as data privacy, autonomous vehicles, data breaches and the connection between video games and child gamblers.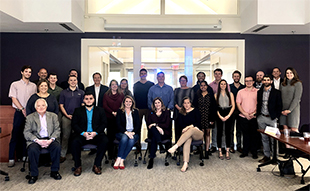 Executed as an informal galley-walk event, faculty were invited to view the posters and ask questions of each group, which allowed students and faculty to interact more directly than in a typical presentation environment. That process helped them to prepare for a Nov. 1 event where they brought their research to a CIS Executive Advisory Board meeting.