Professional Development and Engagement
Barron's program to partner with JMU College of Business
---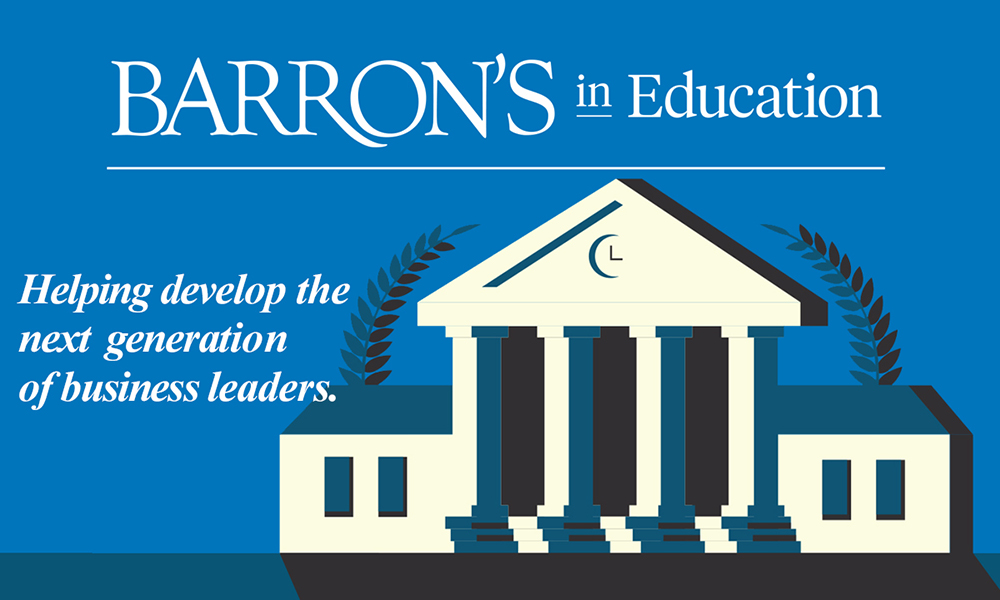 ---
Because of a generous gift from alumnus Brian Gracie ('89), the College of Business can now participate in the Barron's in Education Business School Experiential Learning Program over a two-year period commencing in Fall 2019.
The program is designed to help promote financial proficiency to the next generation of business leaders. In addition to 2,500 digital subscriptions for upperclassmen, there are other experiential-based learning initiatives:
Weekly Review provided to faculty to bring Barron's content and the business world into the classroom;
an invitation for a group to visit Barron's global headquarters in NYC for a private tour of the WSJ and Barron's newsrooms and a speaker series with their editorial team and partner sponsor (travel not provided);
on campus or virtual speaking engagements provided by Dow Jones Barron's Editorial and Brian Gracie;
and connecting with the student ambassadors and career services department for recruitment opportunities and webinars quarterly.
Gracie graduated from JMU with a degree in finance and is the founder of Heritage Financial Consultants, a Maryland-based financial planning company included on the Baltimore Business Journal's 2017 top five list of largest area financial companies. He is proud to be able to share his success with his fellow Dukes, saying, "I built Heritage Financial Consultants on the belief that it is important to make a difference in the lives of those in our community and I am delighted to be able to partner with Barron's to facilitate this service for CoB staff and students."