College of Business
New Office 205M—new name, new face
---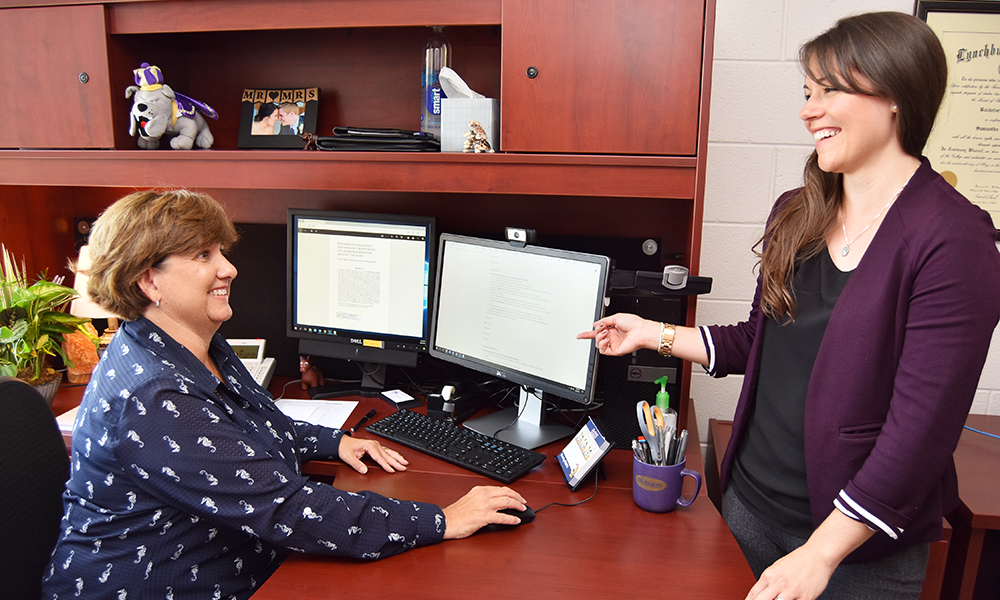 ---
The Office of Professional Development and Engagement at the College of Business begins the 2019-2020 academic year with a new name and a new face.
According to office director Sam Collier, the new name "more accurately reflects the great professional development and career readiness programs that are happening through the office for students here in the College of Business" than did the former Office of Experiential Learning name. "The word engagement was included," she points out, "because the office is a central point for engagement with alumni, students and potential employers for students."
Some of the programmatic offerings are enhanced through donations to the Experiential Learning Fund. Collier says the funds "can help by providing scholarships for students to go on career tracks, funding to send students to case competitions or conferences or other professional development activities and programming outside of the classroom."
Over the summer the office also welcomed Anna Boley as its new assistant director. In addition to several years of working in the Admissions Office at JMU, she brings her "Double Duke" status as a former student who holds two degrees from JMU.