Accounting
Two JMU M.S.A. graduates qualify for prestigious CPA exam award
---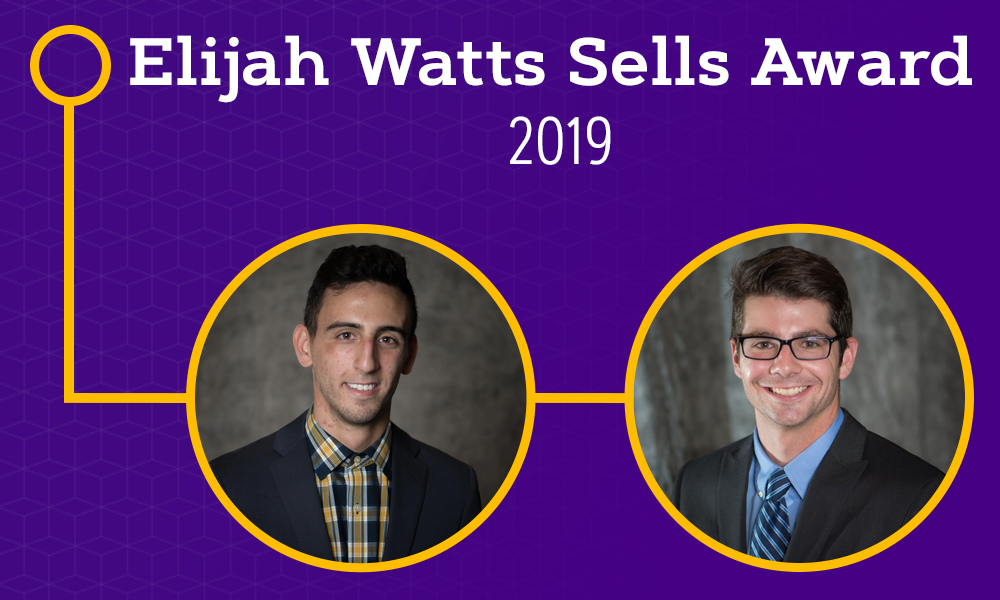 L-R:Anthony Lazarony and Matthew Shifflett
---
Time to crunch some numbers: 110 is what percentage of 86,000?
Among the many points of pride for the JMU College of Business School of Accounting is its success in preparing students through its M.S.A. program to pass the Uniform CPA examination, a required component for CPA licensure in the United States. As recently as 2016, JMU had the highest pass rate in the nation among schools with more than 20 graduates sitting for the exam.
Now there is another reason to celebrate as two recent graduates will be recipients of the prestigious Elijah Watt Sells award for 2019, which is given to those who score above 95.50% on all four sections of the test and pass all four in their first attempt.
They are two of the 110 who qualified for the award this year out of 86,000 test takers, placing them in the .001 percentile—rare results indeed. One of the award winners is Matthew Shifflett, the son of JMU accounting professor Eileen Shifflett, the other is Anthony Lazarony.
The official announcement comes next summer, but the two were informed of their status when their test results were distributed.