Computer Information Systems
Internships, alumni mentorship, employment: CIS 434
---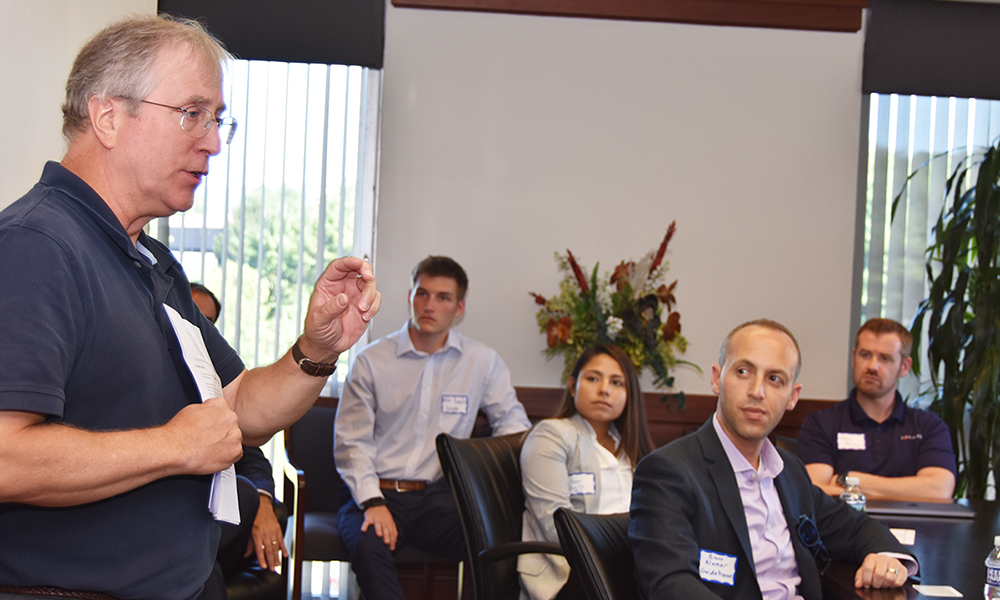 Are there barometers for the success of experiential learning at the CoB and JMU hiding in plain sight?
CIS professor Tom Dillon believes he has found one in his current CIS 434 consulting class. Looking through student applications for the class, he discovered that 95% of the admitted students were doing summer internships this year with companies including Deutsche Bank, Amazon and Deloitte. While Dillon believes "the university's emphasis on engaged learning, strong support from the JMU Career Services and the outstanding work of the Office of Professional Development and Engagement in the CoB" are responsible for such high internship participation numbers, his sustained efforts at alumni and employer engagement can't be overlooked.
Since he took over teaching the class in 2010, Dillon has pursued and developed relationships with employers and alumni to help students in what is a complex and rich learning opportunity. During the course, the students form teams and create proposals for real governmental RFP with the help of mentors from high-profile companies—most of whom are JMU alumni. Those finished proposals are then critiqued and judged by four other JMU alumni. This year alone, Dillon hopes to see 45 to 50 professional consultants (about 80-90% of them alumni) engage with the class in some way.
Preliminary numbers for the last five years show that the top 10 companies involved in mentorships in the 434 class have hired 260 CIS graduates.