International Business
Donations in Colombia
---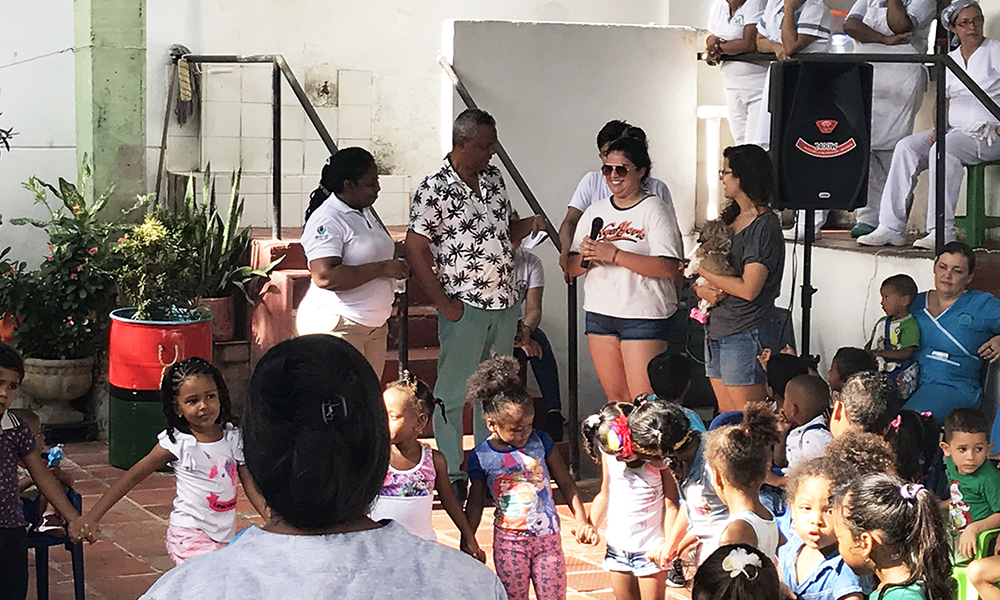 Pictured (above): Marketing majors and Global Supply Chain minors donating the profits of project sales to Fundacion Hogar Juvenil, an orphanage in Colombia.
---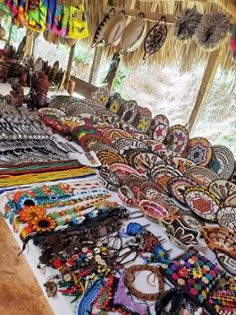 During the Panama-Colombia study abroad program this summer, JMU marketing majors and global supply chain minors put their social media marketing skills to test to raise funds for Fundacion Hogar Juvenil, an orphanage that is home to children who lost parents to the 35-year long conflict between guerillas, paramilitary groups and the Colombian government.  
The project paired them with students from Universidad Tecnologica de Bolivar (UTB) in Cartagena, Colombia. Together they decided to help the orphanage and promote hand-made Panamanian craftwork at the same time. They first developed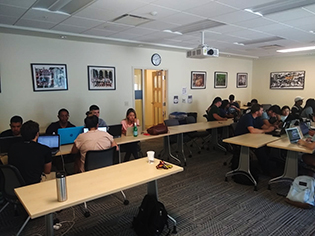 a Facebook and Instagram marketing plan and started pre-selling handicrafts made by Embera tribe members in Panama to students on the JMU campus. 
Once in Panama, the JMU students visited the Embera tribe to source their handicraft orders, then visited the orphanage in Colombia to share the profits of over $2,000 with the children in forms of supplies, toys and cash. 
Management major Nick Bonomo said that it was very rewarding to see the immense gratification the children had for the toys and supplies we brought them. It made us remember how fortunate we are to have a family and a roof over our heads.
This was just one of two important projects the students completed on their study abroad journey. The other project was aimed at helping cocoa farmers.