An econ fan's guide to sports
Business
---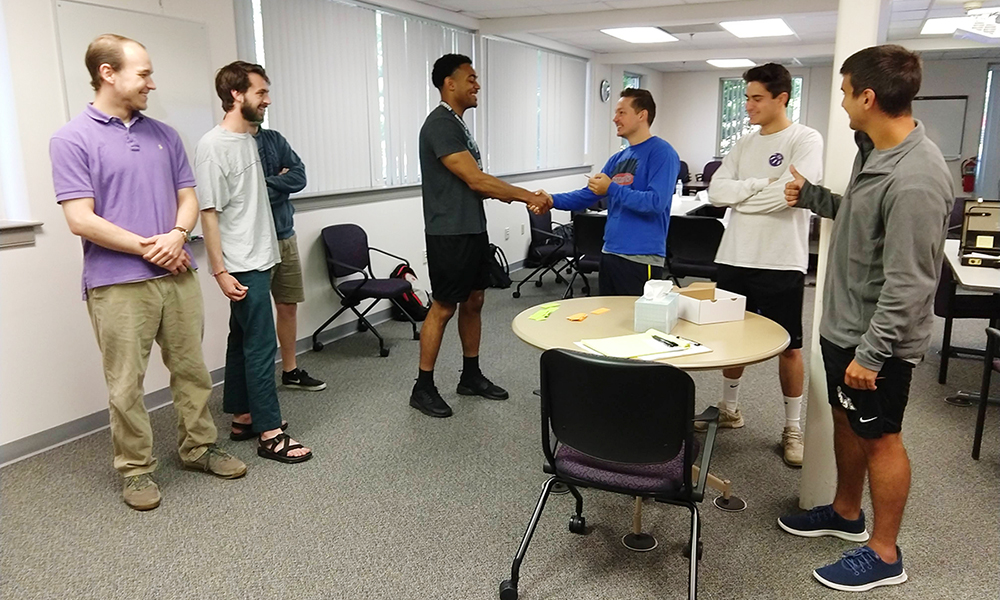 Pictured: Josh Thaxton, center left, and Blake Giusti, center right, make a deal in a ticket resale simulation in Sports Economics for Fans.
---
An experimental CoB summer class called "Sports Economics for Fans" is educating students on the economic side of sports. The short course examines how economic forces relate to win-loss records, athletes' compensation and the role of sports in society.
Taught by Center for Economic Education director William Wood and associate director John Kruggel, the experimental course is delivered in a new short format, meeting five days for two hours and forty minutes each day, with students earning one elective credit hour for successfully completing the class. Through discussions and simulations, the students take on the roles of suppliers and demanders of sports equipment, team owners and players.
While the Hart School of Hospitality, Sport and Recreation Management normally deals with teaching sports subject matter, the difference in the Econ class' approach is that "JMU's Hart School does a great job of teaching sports and recreation management," Wood explains. "This class is something completely different because it takes a pure fan perspective."