New JMU minor is cause for collaboration
Business
---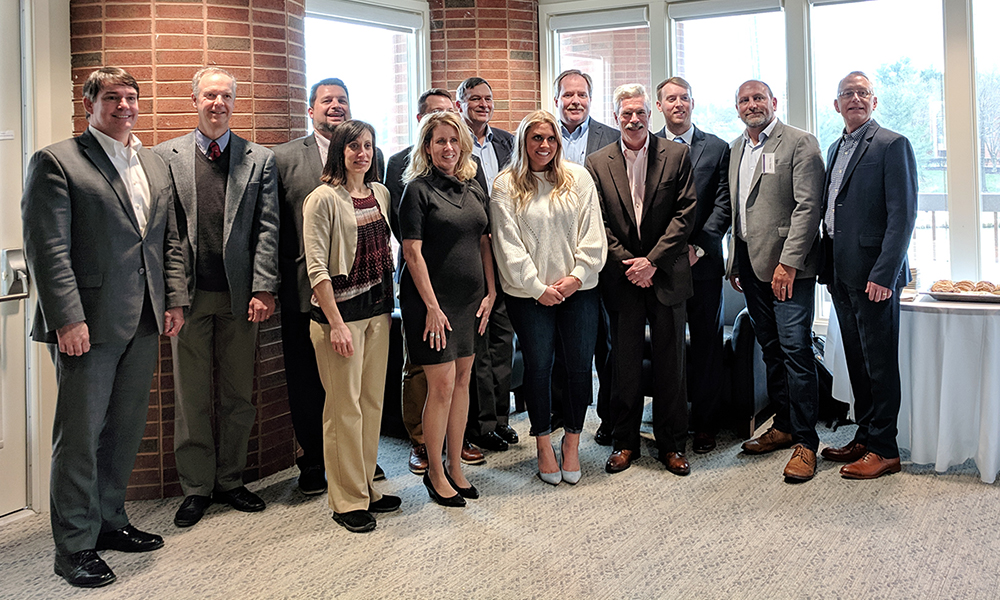 Pictured: Members of the Global Supply Chain Management Executive Advisory Board.
---
As businesses around the world become increasingly interconnected, companies need trained thinkers that understand innovative ways to manage larger-scale issues. Enter the Global Supply Chain Management minor program at JMU, which made its debut in the Fall 2018 semester. The interdisciplinary minor teaches students using the most relevant and cutting edge technology that is currently being used in the industry, drawn from the combined resources of two colleges. 
Majors from management, marketing, international business, ISAT and engineering departments can sign up for the new minor. The students take courses within the College of Business like Supply Chain Management, International Logistics and International Marketing and Management as well as courses from the College of Integrated Sciences and Engineering like Six Sigma, Industrial Informatics and Lean Enterprise. The goal is to produce the most well-rounded job candidates that possess both hard and soft skills. 
The CoB's established partnership with the Antwerp (Graduate) Management School will allow some of the students to obtain a one-year master's degree in global supply chain management at one of the top schools in Europe. At the end of the masters program, the students will do a two-month long consulting project with a supply chain/logistics firm to gain real life experience before starting their professional life in the supply chain management industry.
As the first academic year of the program is drawing to a close, the program has been enhanced with a newly formed Executive Advisory Council. Designed to help provide experiential learning opportunities for students in the form of class projects, guest speaking opportunities, or site visit invitations and internships, the council will also offer insight on industry developments that should be covered in the curriculum.