Business
New marketing scholarship debuts
---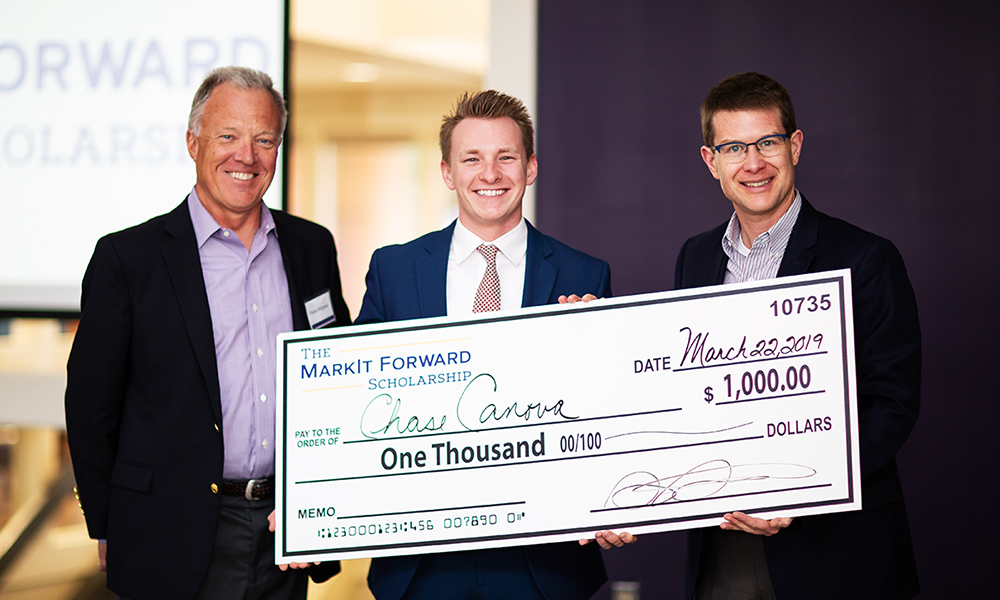 The Department of Marketing has launched a new scholarship initiative in conjunction with its Executive Advisory Council (EAC), which is funding the scholarship. Called 'Mark-It-Forward,' it is based on the pay-it-forward concept, and is given with the understanding that the recipient is expected to support the Department of Marketing in some form after they graduate from JMU. 
The $1,000 scholarship not only provides financial support, but also offers unique mentorship opportunities with members of the EAC. The application process involves submitting a resume as well as an essay that includes an idea for how the applicant would hope to support the marketing department in the future. 
The first Mark-It-Forward was awarded to junior marketing major Charles "Chase" Canova, who is expecting to graduate in 2020 with a concentration in European business. "Being the inaugural recipient of the Mark-It-Forward Scholarship means a lot to me and my family," he said. "I enjoyed getting to connect with the EAC, and I look forward to making my mark on Madison like our alumni in the EAC do, by employing what I learn from them." 
Six semi-finalists and two finalists— Ashley Battito and Marissa Piemonte—were also invited to the award luncheon. 
Marketing department unit head Theresa Clarke said, "We are grateful for the generosity of our EAC. Their gift will allow us to award this scholarship every year to a deserving marketing student. After the event," she noted, "several students shared their appreciation for having the opportunity to network with such a high caliber group of marketing professionals."