Business
QFIN major lands scholarship
---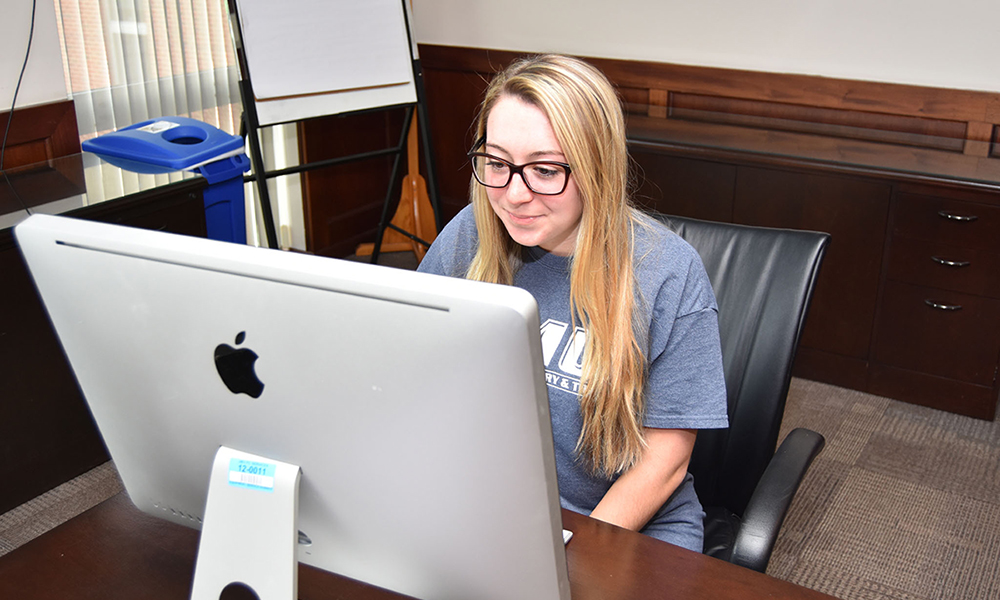 ---
For junior Heather Caminske, the roots of her quantitative finance major may be in her blood. "My family is very business oriented," she says, "My brother my dad and my uncles are in the finance field." She was originally thinking of a science major, which led her to JMU, but by the time she came in as a freshman from East Northport on New York's Long Island, she had chosen finance. 
"When I came for orientation I learned about quantitative finance. I had a good math background, and I took one or two finance classes in high school, so I was really interested," she says, "I like knowing where all the money is going, using econ and math, and understanding the markets." 
Caminske is part of the growing female representation in the quantitative finance field, which can seem daunting to some people, regardless of gender. "Most people have the perception that this major is really hard. I like to push myself, so that's why I went into it." So far, she's finding it to be rewarding. "I like the professors in my major. I like having a bond, and knowing my professor when I'm working with them. And the smaller class sizes help make sure you're understanding the material." 
When she heard from finance professor Pamela Drake that the Risk Management Association (RMA), a group for financial professionals, offered an annual scholarship, she filled out the necessary forms and hoped for the best. A previous internship with New York Community Bank in Westbury, Long Island in enterprise risk management helped her chances—and she's now the first JMU student to have received the RMA Foundation Scholarship. 
Eventually Caminske wants to pursue investment banking, but for now, she hopes to land a finance internship with a Long Island company this summer. Also, she says, "The scholarship can allow me to take a class during May session, so I don't have to have such a tough schedule senior year. I can take four classes instead of five one semester, and really focus on my major courses."