College of Business
SSLS launches regional Leading Change Conference
---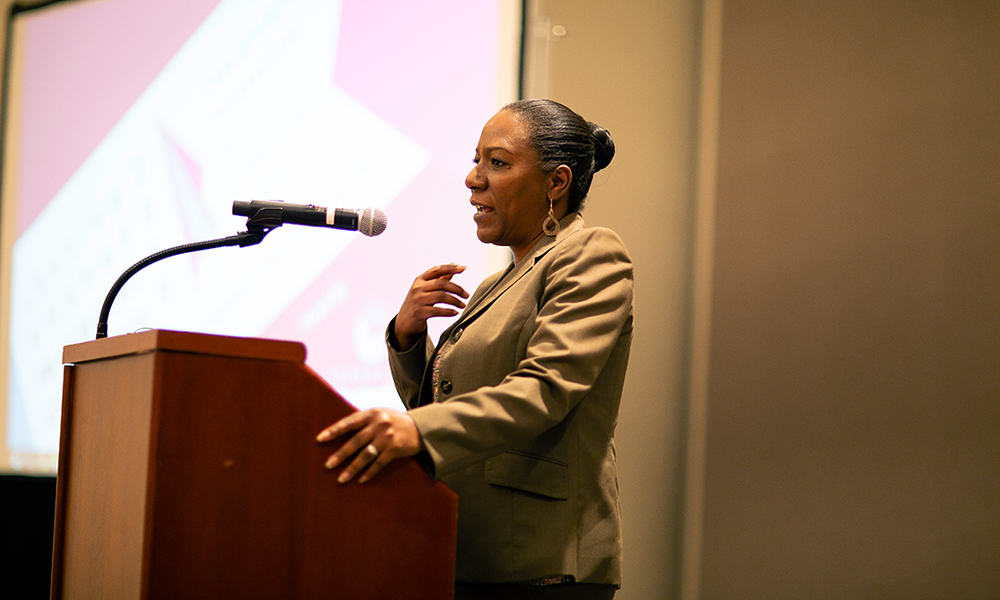 The School of Strategic Leadership Studies on Feb. 21 launched the inaugural Leading Change Conference, a regional academic event designed to showcase leadership research of graduate students and faculty.
 Held at the Hotel Madison and Shenandoah Valley Conference Center, the 2019: Interdisciplinary Perspectives in Leadership Studies conference featured a keynote speech by Christy Coleman, who has served as the chief executive officer of The American Civil War Museum since 2013 and was recently recognized by Time Magazine as one of "31 People Who Are Changing the South." SSLS director Karen Ford found her remarks "particularly relevant in light of the recent naming of the new residence hall after Paul Jennings, a former enslaved person who served James Madison."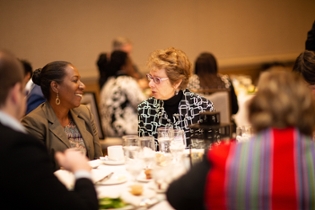 The five panel discussions conducted over the two-day period included how big data is changing the landscape of business, leadership trends to watch for 2019 and beyond and also featured an ethical leadership workshop. Research presentations were themed around topics such as women and leadership, nonprofit decision-making, leadership and values in times of change and leadership in the military. 
Made possible by a 4-VA Collaboration grant, the conference had participants from some 24 colleges, universities and organizations, with around 100 people attending, including six international representatives and a paper presentation from the University of Nigeria. At a wrap-up luncheon on day two, the award for best Master's Paper was given to Ellen Osborne from the University of Richmond; Best Doctoral Paper went to Suparna Dutta from Virginia Commonwealth University; and Best Overall Paper was awarded to Ibukun D. Alegbeleye and Eric K. Kaufman from Virginia Tech. 
Ford was enthusiastic as the event concluded, saying, "The initial evaluation surveys rated the conference in the excellent and above average range. Bottom line—it was great and we are looking forward to the next one!"