International Business
Amazon fulfillment center trip
---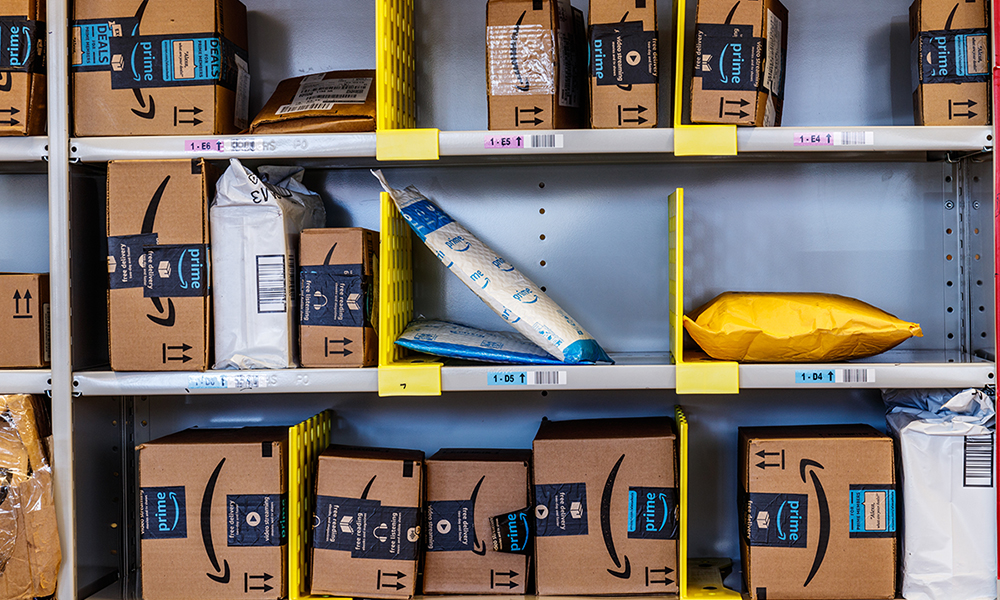 ---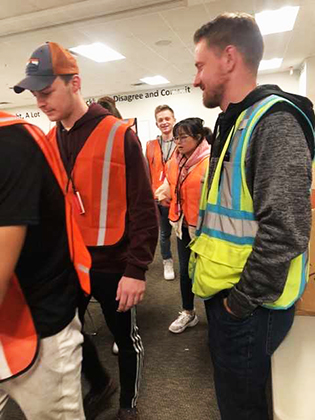 Marketing and Global Supply Chain minor students who are currently taking Dr. Mert Tokman's International Logistics class recently visited and toured the Amazon Fulfillment Center in Clear Brook, VA. The visit was arranged by JMU alumni Chris Gardner, who currently works for Amazon as the Sr. Manager of Infrastructure Operations.
The students in the International Logistics (MKTG 462) class currently work on a semester project to develop a plan to become an Amazon seller by building a Fulfillment by Amazon (FBA) business.
As part of this project, students identify a profitable product to sell on Amazon, then negotiate with overseas manufacturing suppliers to outsource production. Next they develop a logistics plan to transport the finished products from location of production (mostly China) to Amazon warehouses in the U.S., and finally work on Amazon search engine optimization to move their product listing as high as possible. The visit to Amazon Fulfillment Center gave the students an invaluable opportunity to observe how Amazon handles warehousing and delivery of the FBA products once they receive them from the international manufacturers and an opportunity to ask questions to the managers of the fulfillment center to better understand the potential pitfalls and bottlenecks of being an Amazon seller.