College of Business
CoB faculty and staff gather for Town Hall
---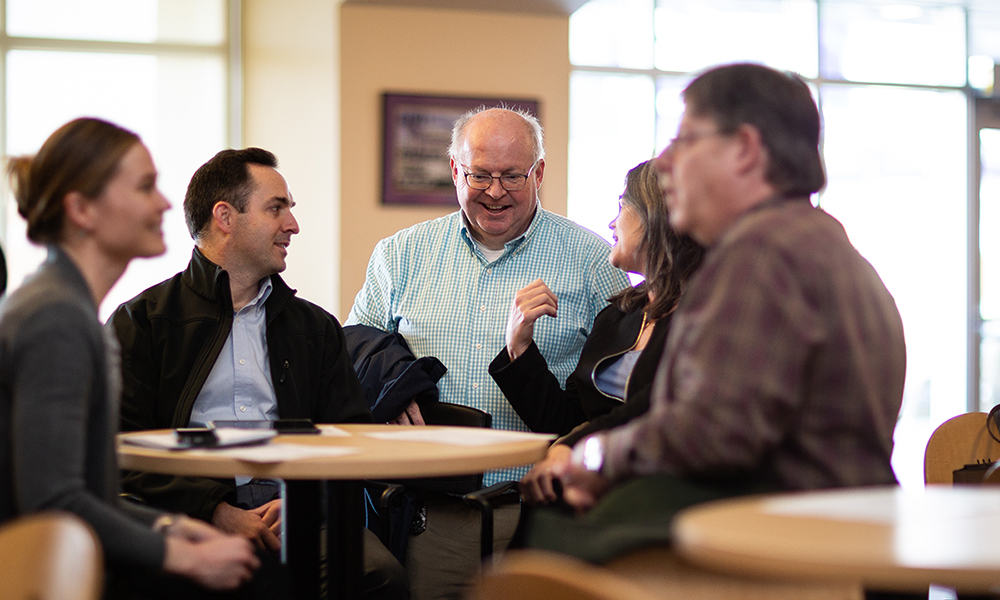 ---
In its first Town Hall of 2019, the faculty and staff of the College Of Business gathered for an update on the Learning Complex construction progress and to learn more about "blind spots." Representatives from PricewaterhouseCoopers (PwC) led a lively presentation and workshop on unconscious bias—things that inform the ways in which we engage with the world without our being aware of them. Dave Sands, Ethel "EJ" Dickerson, Dustin Bartolomeo-Damon and Meredith TenHoeve shared personal stories as well as information and videos designed to help uncover these biases and suggested ways to not let them get in the way of effective work and teaching.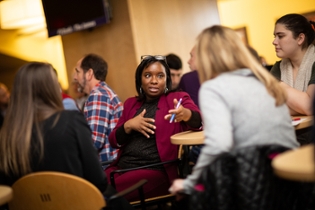 The faculty and staff had time to reflect on their own spheres of influence and how their minds automatically make judgements based on previous experiences. Brief round table discussions prompted questions and led to further insights. 
Afterwards, TenHoeve said, "It was a pleasure to share PwC's blind spots messaging with the College of Business faculty and to engage in meaningful dialogue around inclusion. We all have blind spots, and as a PwC professional, I am proud of this effort to spread awareness of unconscious biases while promoting diverse and inclusive environments." 
The event closed with a chance to enjoy some food, drink and collegial chat.